VSM300 shale shaker is specially designed by NOV Brandt company for offshore applications. The VSM 300 shale adapts Balanced elliptical motion. And the shale shaker is equipped with 3 shaker decks:
1) The first deck on the top we call it as scalping shaker deck. The screen in this deck is called as VSM300 Scalping shale shaker screen. It is made from composite material. There are totally 3 ea scalping shale shaker screen for the first shaker deck. The scalping shaker deck will use coarse scalping shaker screen to remove the big sides sands and particles.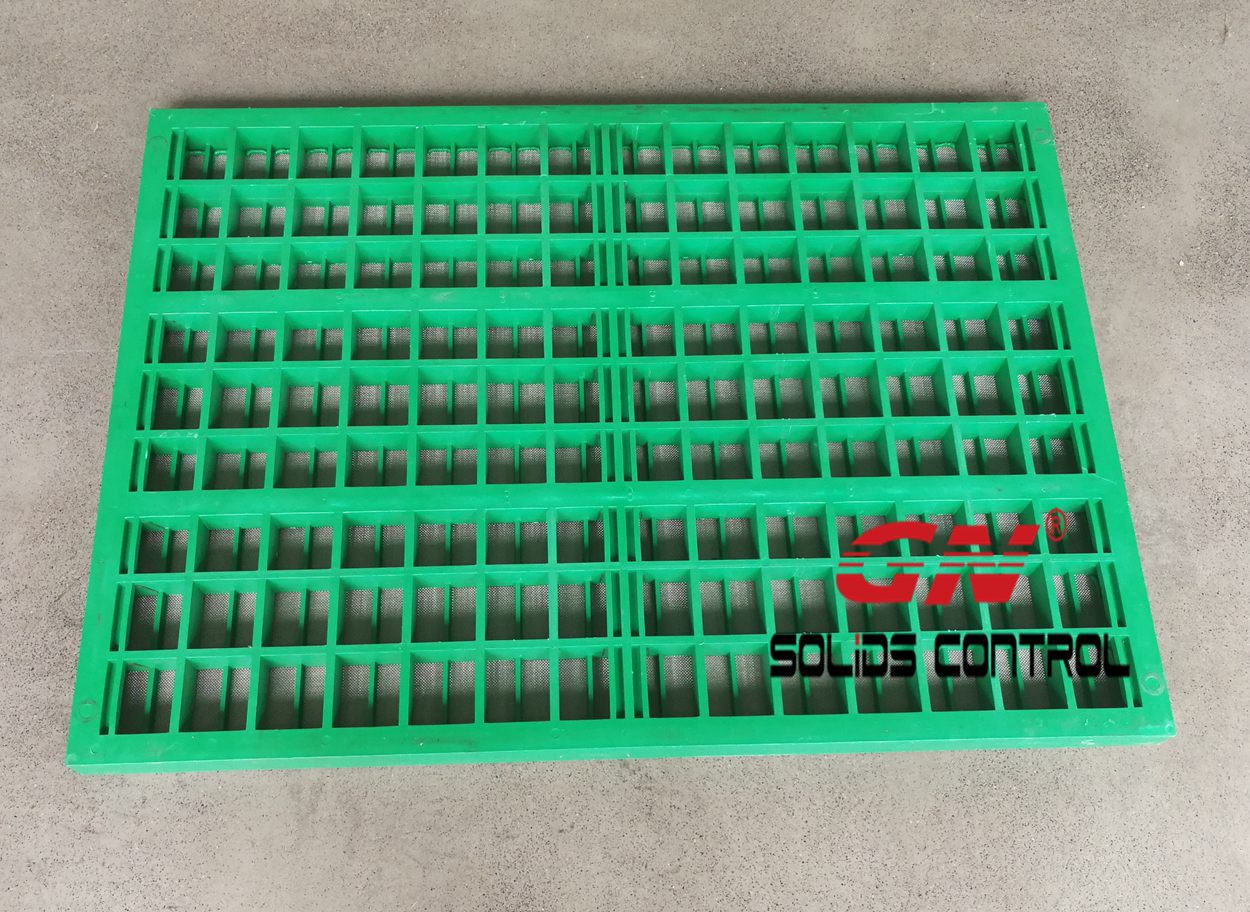 2) The second deck in the middle of VSM300 shale shaker is primary deck. The shale screens are used in primary deck is called as VSM300 primary screen. The primary deck is the major separation deck of VSM300 shaker. There are 4 pcs primary shaker screen for this shaker deck. The original VSM300 primary shaker screen is made from composite material for longer life time and longer storage time.
3) The bottom deck of VSM300 shale shaker is drying deck. There are 2 pcs drying deck shaker screen in this deck. The drying deck screen is very small size, with dimension only 685x203mm.
The VSM300 shale shaker is with totally 9 ea shaker screens : 3 ea scalping screen for the first deck, 4 ea primary screen for the second deck, and 2 ea drying screen for the bottom deck. As it is in the bottom and is with very small area, many shaker operators do not use the drying deck shale shaker screen, in order to simplify operation and reduce the screen cost.
Replacement screen is a big and general cost for the VSM300 sakers. Where you can source the high quality replacement screen for VSM300 shaker?
1) Firstly, you can contact NOV Brandt, the shaker supplier to get the replacement screens.
2) Secondly, besides Mongoose shaker screen, Mi-Swaco also make screens for other brand shakers, including screens for Brandt VSM300 shakers.
3) Above 2 companies are both from U.S. If you want to get high quality interchangeable screen with competitive price, GN Solids Control is your ideal choice. As an international reputable brand solids control manufacturer, GN Solids Control owns the complete production line for composite material shaker screen. GN brand replacement screen, the quality is equal to OEM, for some models, it is even better to the OEM, but price is much more lower.