Cuttings dryer (Vertical cuttings dryer and high G force cuttings dryer) and decanter centrifuge is the major equipment for drilling waste management separation. Cuttings dryer machine is used to remove the big sizes solids from the drill cuttings. Decanter centrifuge is used after cuttings dryer to treat the liquid recovered from cuttings dryer.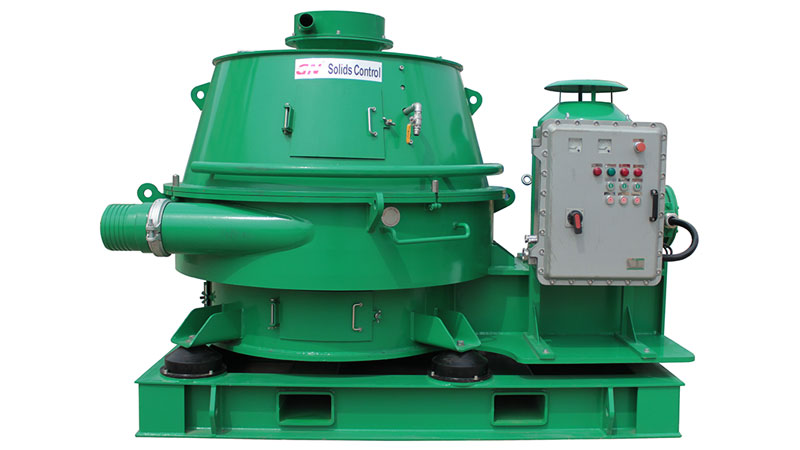 Below is the major models cuttings dryer and decanter centrifuge supplied by GN Solids Control for oil and gas drilling field:
1) GN Vertical Cuttings dryer: Model # GNCD930E. It is designed to treat oil based mud and cuttings. In some cases, it can also be used to treat water based mud. While treating oil based mud, it can reduce OOC to ≤5. And per different jobsite reports, less than 5% OOC is achievable.
2) GN high G force cuttings dryer. It is a kind of shale shaker with high G force to treat water based mud and cuttings.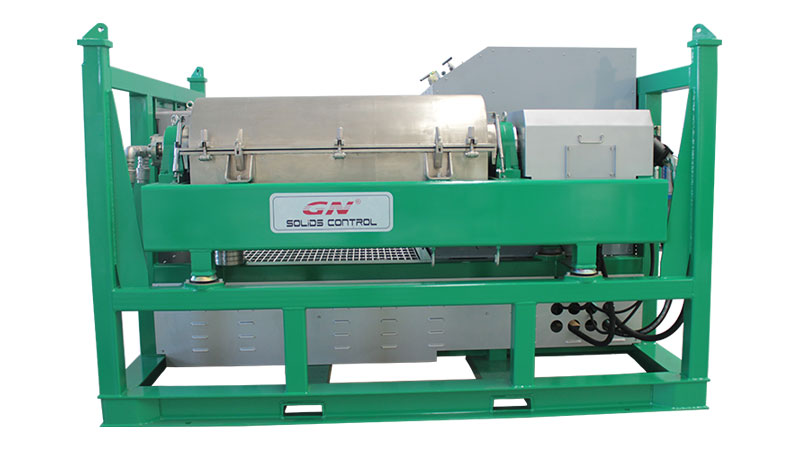 3) GN High Configuration high speed Decanter Centrifuges. Model GNLW363C. GN Solids Control does offer fixed speed control, variable frequency control, and full hydraulic drive for optional for the popular size 14 inch decanter centrifuge.
4) Normal speed big bowl decanter centrifuge, model GNLW452C. It is a economic standard fixed speed centrifuge.
It is a middle speed decanter centrifuge for barite recovery. GN Solids Control also make big bowl high speed decanter centrifuge for waste management fine solids separation.
GN Solids Control is normally recommend client to choose VFD. As the hydraulic system FHD delivery time is much longer. And the hydraulic system is complex for maintenance. While VFD panel are mostly standard components, it is easy for maintenance and the cost is lower.
Besides cuttings dryers and decanter centrifuge, GN Solids Control is also offer other waste management equipment, like screw conveyor, drilling cuttings solidification unit, dewatering unit, cuttings skips, solids vacuum pump, etc…