Recently, a customer contacted GN Solids Control to ask for a quote for the air driven vacuum transfer pump system GNSP-40B.
To ensure clients make right decision and choose the right equipment type and model. GN Solids Control sales manager communicate more information in this regards.
Below are some questions GN Solids Control asked to the client:
What material you want to transfer? What is the transfer capacity and transfer distance you need to reach? The max. suction distance of GN solids vacuum pump can up to max. 50m, it is for horizontal transfer. The vertical lifting head is max. 7~8m.
GNSP-40B is a solids and sludge vacuum pump. It can apply for various applications in different industries, like to transfer drilling cuttings, solids and sludge. GN Solids Control has 3 vacuum pump models, GNSP-40B is the biggest model. GN Solids Control has middle size GNSP-20P, and a small size GNSP-10B. The middle size and small size are both portable design with tyres for easy movement. As there is no electrical parts and 100% driven by air, it requests big air consumption.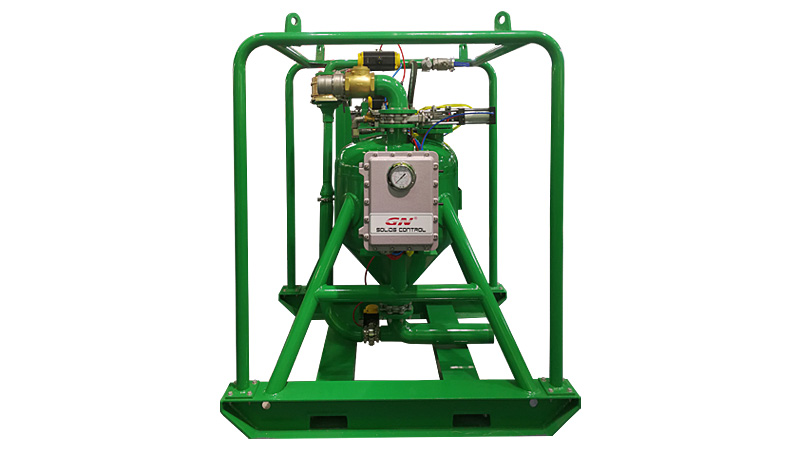 Take GNSP-40B for example, it request air supply 17m³/min with pressure 550~785Kpa. If driven by a separate air compressor, the min. power is 90kw. It can also use other air source only if the pressure and air consumption can achieve.
While you choose models, pls consider both the capacity and air supply. Enclosed is the brochure for your information.
You can visit our website to check the working performance:
https://www.gnsolidscontrol.com/video/solids-vacuum-pump-pick-up-material-with-height-of-3-meters-video.html
Besides solids and sludge vacuum pump, GN Solids Control does also make vacuum cleaner for oil mud clean-up or tank cleaning of rig site. It is a dual function vacuum unit for both vacuum cleaner and vacuum transfer pump. Operators only need to change the suction head to suit for different material and different applications.
Besides oil rig site, the GN Mini Vacuum Cleaner can also be used as industry cleaner.
https://www.gnsolidscontrol.com/video/gn-vacuum-cleaner-for-industrial-waste.html