GN Solids Control has experience for both FHD and VFD decanter centrifuge for +55C degree in high ambient area, like middle east and Africa. But many clients do not know how to choose the VFD centrifuge or FHD centrifuge to suit for their projects.
Generally speaking, if clients accept longer delivery time and higher price, but wants reliability and easy operation, they will choose FHD. Otherwise they will choose VFD.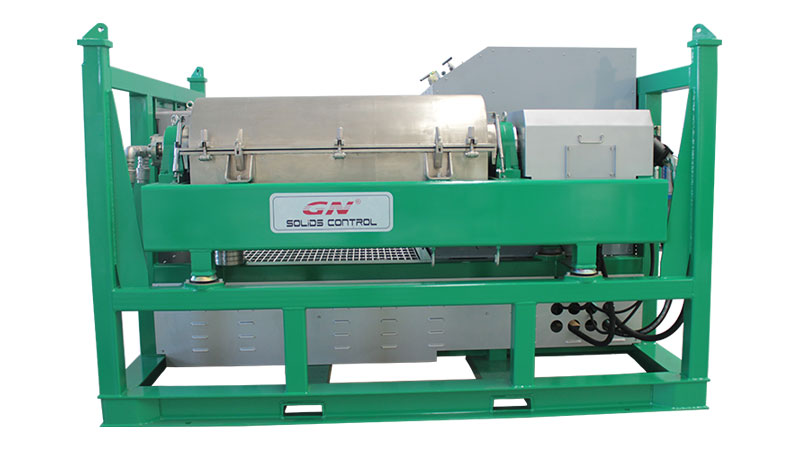 1) 14 inch and 18 inch Decanter Centrifuge:
FHD decanter centrifuge is more reliable for unstable power supply or poor power supply, since it's one skid, it's fewer footprints and it's easy for transportation from rig to rig.
And FHD decanter centrifuge is easy for maintenance and operation, more mechanical staff. But FHD decanter centrifuge price is higher than VFD centrifuge, and the delivery time is longer.
VFD Centrifuge price is lower than FHD centrifuge. But VFD centrifuge needs to have A/C cooling system, for cooling VFD drives, and VFD centrifuge needs protection devices for poor power supply.
VFD centrifuge is PLC and HMI controlled, which needs more experienced people to set up the parameters.
2) 22 inch Decanter Centrifuge
22 inch Centrifuge can be FHD, but few company make the 22 inch bowl FHD centrifuge. All manufactures are providing VFD control for 22 inch big bowl centrifuge.
The reason is that, for 22 inch FHD centrifuge, even the operators use FHD control, they will need soft start or VFD starter for the big motors of the big bowl centrifuge.
So the hydraulic drive package will be on a separate skid. This means, both FHD and VFD of 22 inch decanter centrifuges are two skids.
And the price of FHD is much higher than VFD. And moreover, the 22 inch big bowl normally used for offshore projects which is not moving frequently.
So for the 22 inch decanter centrifuge, the available option is VFD drive not FHD.