Although the COVID-19 virus attack the world, changed our life style,
caused much uncertain troubles. Global crude oil price which recently has
collapsed impact the oil industry and all petro-chemical related companies. We
are experiencing a challenging situation which is affecting all the Oil &
Gas industry as well as non-oil industries. We all navigate through these
uncertain times. we have to keep positive and keep moving, to ensure life
continuity.
GN Solids Control does all the best to protect all employees to stay
safe and healthy, and to resume manufacturing orderly, to minimize the negative
effect to client.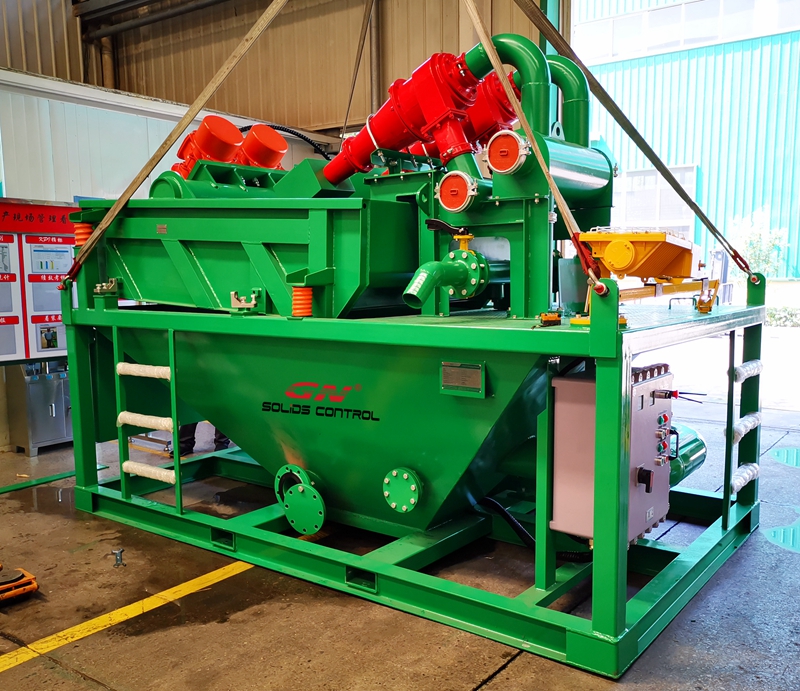 Last week, a package of Slurry dewatering decanter centrifuge unit is under assembly and commissioning. The slurry dewatering centrifuge will be used for TBM project to Singapore client. The slurry dewatering system is to recover waste water from TBM drilling. As Singapore has higher standard for industry waste water discharging. Besides a normal 1000GPM desanding plants for slurry separation, a dewatering decanter centrifuge unit is used for the system. The dewater decanter centrifuge will be used after 1000 GPM desanding plant, to purify the water recovered from the desanding plant.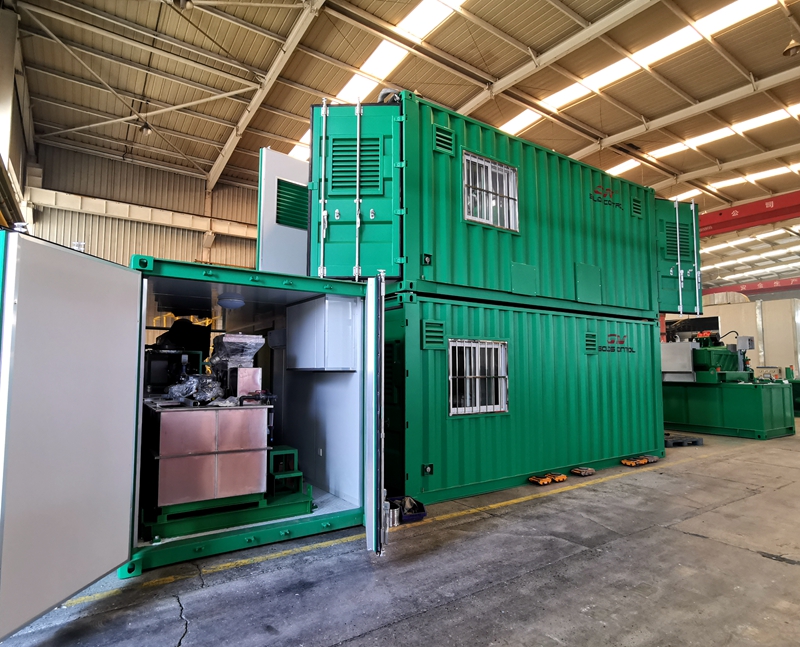 The 1000GPM desanding plant is a compact design separation unit. It is combined with below items:
A desander cleaner with 2 Nos. of 10 inch desander cone, which is
mounted on top of a shale shaker. It is the separation unit in the system.
A centrifugal pump is mounted on the tank slop for feeding to desander.
A foldable light is mounted on the top of the tank.
A electrical control panel is used for control all items inside the
system.
All above items are fixed on a small tank. Foldable ladders and
walkways are equipment for easy operation and easy shipment.
The dewater unit is fixed into a fabricated container. The container is for protection and also for easy shipment and operation.
A 14 inch high speed decanter centrifuge is fixed on a telescopic skid.
There is a small transfer tank underneath the decanter centrifuge. The skid can
be felt down during shipment for loading into container, and be lift up to a
certain height, in this case, the recovered liquid from centrifuge can be
discharged to other tanks by gravity, rather than by a separate feeding pump.