Glad to say that, the biggest event, the 2019 CIPPE oil show is coming in March in Beijing. Most of the oil field relative company from word wide will take part in the oil show. And the same as usual, the leading manufacturer- GN Solids Control will also join the big even with his latest design equipment, to share with his clients and peers.
You can source nearly all oil field involved equipment in Beijing CIPPE oil show, like big and small drilling rigs, drilling pipes, hoses, tubes, fittings, pumps, solids control equipment, drilling waste management products, replacement shaker screens, explosion proof equipment, drilling mud chemicals, etc… No matter you are manufacturers, supplier or buyers, the 2019 Beijing CIPPE oil show will be a good chance for you.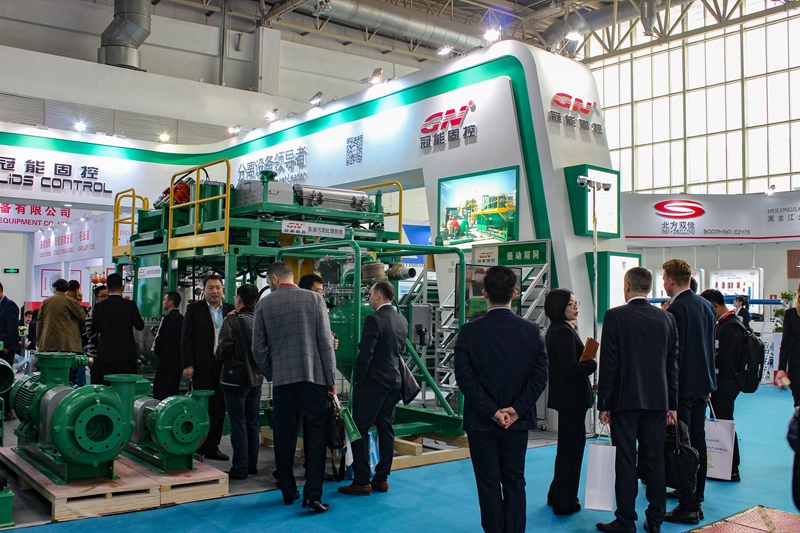 For more information of 2019 CIPPE Beijing oil show, you can visit their website: http://en.cippe.com.cn/.
GN booth NO. is E2168 at Hall E. Below are part of the equipment GN Solids Control will take on the Oil show:
1) The most popular equipment: shale shaker and mud cleaner for drilling mud system. Although shale shaker and mud cleaner is the most common equipment but also it is important. GN Solids Control made many patent design particularly to improve user friendly.
2) Decanter centrifuge with latest design for different applications. GN Solids Control makes different sizes centrifuges from smallest size: 9 inch decanter, to the most popular size 14 inch centrifuge, and big bowl centrifuge 18 inch, 22 inch and the largest size 30 inch.
specially designed for drilling waste and industry waste management treatment.
3) High quality composite material replacement shaker screens for all GN shale shakers and for all popular brand shale shakers. GN Solids Control can also customize shaker screens per clients request.
4) Various pumps for liquid and solids transfer: centrifugal pumps, sludge vacuum pumps
5) Oily sludge treatment system, including dewatering system.
Welcome clients come and visit GN on 2019 CIPPE Oil Show in Beijing.