Centrifugal mud pump and decanter centrifuge is widely used at drilling rig job site. The centrifugal pump and oilfield centrifuge can be used in drilling mud solids control system and drilling waste management system.
Last week, GN Solids Control finished a batch of centrifugal pump pump and oil field centrifuge. The pumps and centrifuges will be shipped to an international drilling company.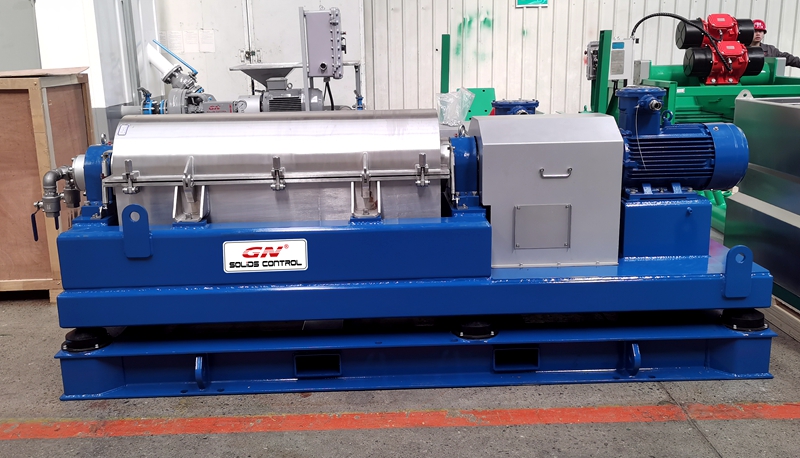 There are 2 sets high speed decanter centrifuge included in the project. The centrifuge model is GNLW363CG. It is a 14 inch bowl size 2-phase separation decanter centrifuge. GNLW363CG decanter centrifuge is most popular used in oil and gas drilling mud systems. The 14 inch decanter centrifuge can adapt middle speed for barite recovery, or high speed for fine solids separation and dewatering treatment. Beside fixed speed decanter centrifuge, GN Solids Control can also offer VFD control decanter centrifuge and FHD centrifuge.
Except for 14 inch decanter centrifuge, GN Solids Control is capable to make mini size centrifuge 9 inch, big size centrifuge 18 inch, 22 inch, and huge size centrifuge 30 inch. Few company have the capability to make 30 inch huge size centrifuge, GN Solids Control is among the few manufacturers.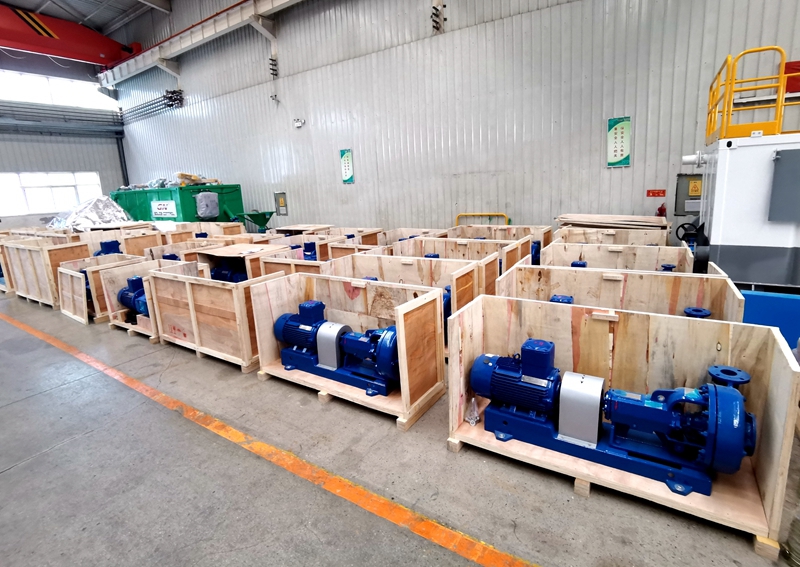 GN Solids Control makes various sizes centrifugal pump for various applications. Clients choose the right model based on their material type, and their demands on transfer distance, flow capacity, lifting head, and so on. In this project, the client choose 3 different models of centrifugal pump. The pumps will be used for trip tanks, for water tank, for pill tank, for mud mixing tanks, and for suction tank.
1)4 no. of GNSB4x3C-11J oil field centrifugal pump
2)6 no. of GNSB6x5C-13J oil field centrifugal pump
3)6 no. of GNSB8x6C-14J oil field centrifugal pump
Besides centrifugal pump and decanter centrifuge, GN Solids Control makes full line drilling mud solids control equipment and drilling waste management equipment, some equipment like shale shaker, mud cleaner, desander, desilter, mud mixer, mixing hopper, shearing hopper, vertical cuttings dryer, screw conveyor, dewatering unit, etc…