GN Solids Control is specialized in drilling mud solids control equipment, drilling waste management and replacement shaker screens for various shaker models.
Drilling waste and oil sludge treatment is the major products of GN Solids Control. Below is a simple introduction of the major separation equipment to treat drill mud and drill cuttings.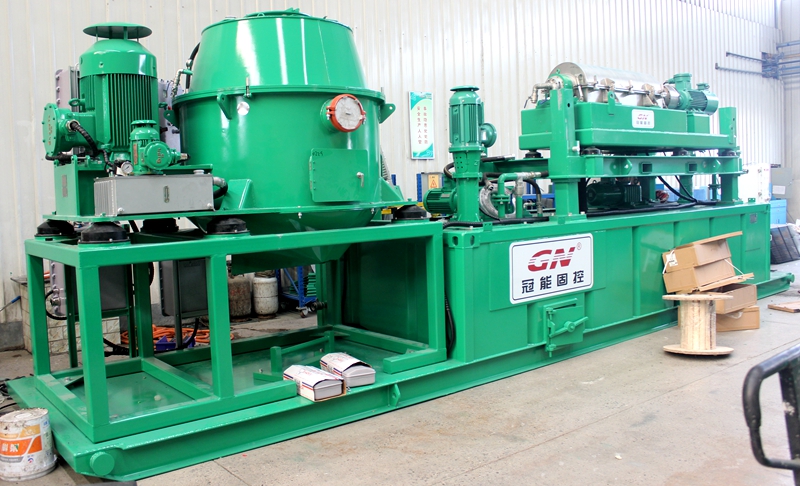 1) Vertical cuttings dryer is the major equipment to treat OBM (oil base mud) cuttings: It is also called as vortex centrifuge. Vertical cuttings dryer can reduce oil on cutting to 3% ~ 5%.
2) High G drying shale shaker is the major separation equipment to treat water base mud (WBM) cuttings.
3) High speed Decanter centrifuge is used after Vertical cuttings dryer to reduce the mud weight. 14 inch centrifuge is the most popular size used at oil field. Clients can select fixed speed control centrifuge for cost effective, and choose another set of pulley and belt for changing to another fixed speed. GN Solids Control is also capable to make variable frequency drive control (VFD) decanter centrifuge and full hydraulic drive (FHD) decanter centrifuge.
4) Screw conveyor is the most popular transfer device to feed for vertical cuttings dryer and high G drying shale shaker, and transfer the solids discharged from the separation device. GN Solids Control offers various diameter sizes and transfer length screw conveyors.
GN Solids Control can also offer different design full package OBM treatment unit to suit for various clients' request. GN Solids Control will offer a question list about waste management to know more about clients' job site situation. Then GN Solids Control will work out a suitable proposal for clients.
For OBM cuttings treatment, most clients will separate the drill cuttings, and recover the usable drilling mud from the cuttings. And resell the drilling mud. If only for one short time project, sometimes it is not economic to invest much for the 3-phase separation to separate oil and sell oil.