GN Solids Control makes high quality composite material replacement shaker screen for most of the popular shale shaker models.
Many customers do not know the difference of composite material screen, so they do not why the composite screen performance and lifetime is better than the traditional metal frame screens. They are wondering about the manufacturing process of composite screen. They want to understand and know more exactly what's involved in making the composite screens so they better positioned to make decision about purchasing.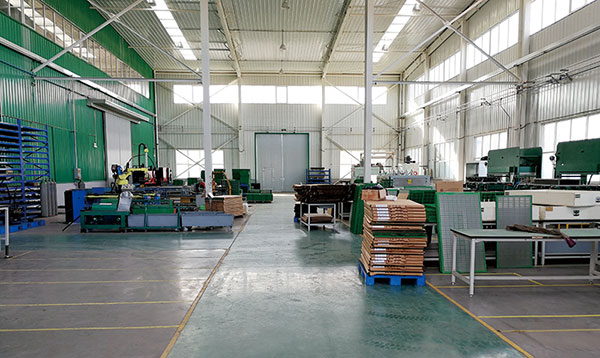 Below is some basic information on what's involved in the process of composite material shaker screen manufacturing. It is just a high level overview of the operation to help clients understand a little more about composite screens.
What is the A to Z process to make one screen? (i.e. which machine is used first in the process, what does it do, what machine is used next, what does it do……. And so on)?
The main process for making composite material shaker screen include following steps:
Step A: Metal or steel cutting and Metal frame welding by robot and machine.
Step B: Plastic mixing, heating and cuttings ( It's also done by GN Solids Control) It's automatic production to produce the required plasitic ball.
Step C: Put the metal frame into the mould and use the plastic injection machine to do the injection to make composite frame.
Step D: Cut the wiremesh into correct size by wiremesh cuttings machine which is original in rolls.
Step E: Heat Press the wiremesh to the composite frame. The key is tension of the wiremsh. GN Solids Control owns patent technology for the pretension treatment of shaker screen making.
Step F: Cutting the edge of the screen to cut off the redundant wiremesh at the edge.
Step G: If the screen is equipped with rubber, GN Solids Control workers will glue the rubber on screen frames.
Step H: Label and Marking
Step I: Packing the screen into carton box.