GN Solids Control vertical cuttings dryer is major separation equipment for oil and gas drilling mud system.
The vertical cuttings dryer can be used after solids control shale shaker, mud cleaner, desander and desilter to treat the drill cuttings discharged from the mentioned solids control equipment. While used after drilling mud solids control system, screw conveyor is the most popular transfer device to collect drilling mud and feed to the hopper of vertical cuttings dryer.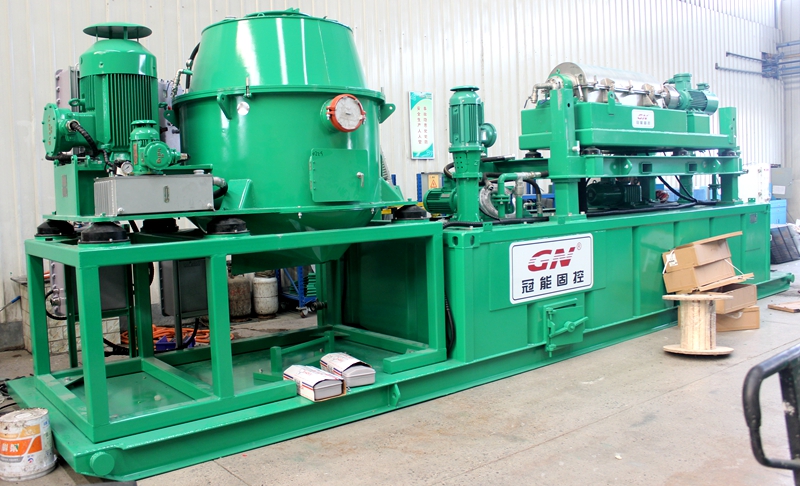 Besides used after drilling mud solids control system, GN vertical cuttings dryer is also popular for waste pit with drill cuttings and oil sludge. GN Solids Control is willing to share clients with GN Solids Control experience with the vertical cuttings dryer and other drilling waste management equipment.
Sometimes, clients may do the project to treat fresh drill cuttings. For example, GN Solids Control did a project to treat the drill cuttings which contains about 20% diesel and 15% water by volume in percentage %. The client provides video to GN Solids Control to get an idea about the project and the material.
Per requested by the contract, clients are need to process the drill cuttings by removing the oil and the water. The TPH of the solids is supposed to be less than 1%. Under the contract, after treatment, clients are to keep the diesel and water which are removed from the fresh drill cuttings. They can use the recovered diesel and water, or sell them to others.

GN vertical cuttings dryer can separate the drill cuttings and reduce the oil content to 3% ~ 5%. After VG dryer separation, the usable drilling mud can be collected, and further separated to diesel and water, the drill cutting volume is much less. And the oil contend is reduced from 20% to be less than 5%. It is easy for thermally desorbing the dried solids.
The suggested idea is to process the drill cuttings first with a GN Solids control vertical cutting dryer. After vertical cuttings dryer, the solids can be dried by thermal desorb unit.