Screw Conveyor (auger) and Vertical Centrifuge are widely used at oil and gas drilling site. This week, some sets of Screw Conveyor and Vertical Centrifuge is ready. They will be shipped to an International Environmental Engineering Company. The screw conveyors can be used to collect drilling mud and drilling cuttings from solids control shale shaker, desander mud cleaner, desilter mud cleaner, and decanter centrifuge.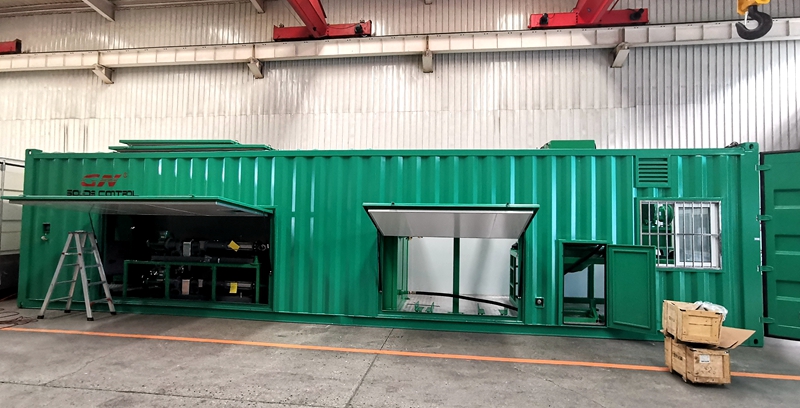 Vertical centrifuge is popular called as vertical cuttings dryer. It is used to further recover usable drilling fluids from drilling cuttings waste; especially from the oil based drilling cuttings. The vertical centrifuge can be used to treat the oil base cuttings from solids control shale shaker, desander mud cleaner and desilter mud cleaner. But the vertical centrifuge cannot be used to treat drilling cuttings discharged from decanter centrifuge. As the solids sizes allowed for entering decanter centrifuge is too fine for vertical centrifuge. They will all pass the screen opening of vertical centrifuge, nothing can be recovered.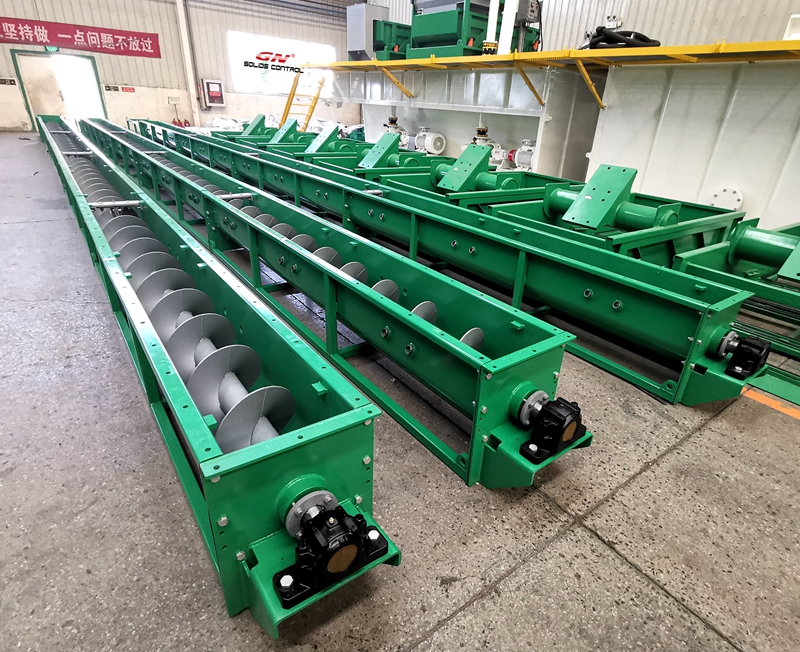 GN Solids Control offers 3 sizes screen basket for GNCD930 vertical centrifuge: 0.25mm, 0.35mm and 0.5mm. Solids sides bigger than the screen opening will be blocked and discharged from the vertical centrifuge screen basket. Liquid and solids with smaller size than the screen opening will go through the screen opening and recovered for further treatment. As the screen opening is big, most fine solids will be recovered together with the useful mud, it will be too heavy to reuse. Decanter centrifuge should be used after vertical centrifuge to reduce the mud weight.
The International Environmental Engineering Company will use the screw conveyor, decanter centrifuge and vertical centrifuge in an area, where the remperature is extra frozen in winter. GN Solids Control locates all the processing equipment: decanter centrifuge, vertical centrifuge, feeding screw pump and flush screw pump, insides a fabricated container. The container is located with windows, doors and heating system to keep warm in winter to protection the devices. Clients can choose the suitable screen opening to suit for their mud situation.

There normally 2 sets screw conveyors for vertical centrifuge for cuttings dryer. Firstly, there is a screw conveyor with auger transfer to feed the drilling cuttings to the vertical centrifuge dryer. After the vertical centrifuge dryer, there should be another set of screw conveyor to collect the dryer solids discharged from vertical cuttings dryer, and transfer to solids skips or other storage place.