GNCD930C Vertical cuttings dryer is the main equipment used for drilling waste treatment. It is design and made by China top solids control and drilling waste management equipment manufacturer – GN Solids Control.
Applications of GNCD930C VG dryer
GNCD930C VG dryer is mainly used to treat oil base mud and cuttings. Before enter into the vertical cuttings dryer, the oil on cuttings is normally around 15% ~ 20%. After VG dryer, it can be reduced to 3 ~ 5%.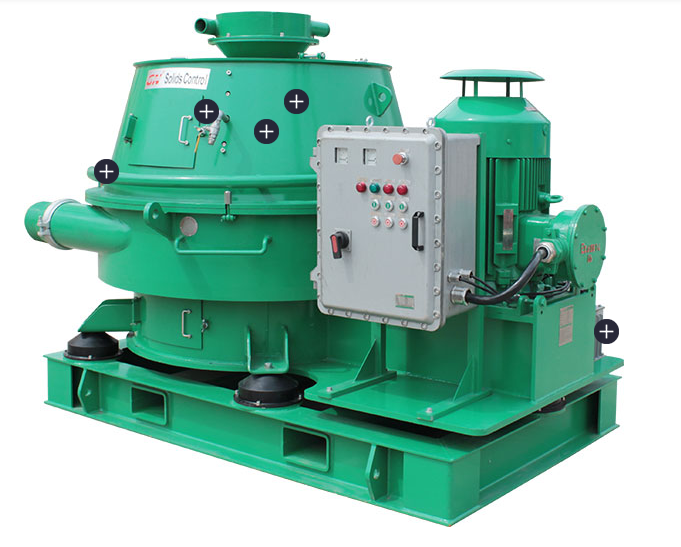 With its patent design of the GNCD930C, there are also many customers use it for water base mud. It can be used in some cases. But the final result varies per jobsite situation and material condition.
Flushing pump system is a necessary part of GNCD930C VG dryer. GN Solids Control choose German brand NETZSCH screw pump. Why we choose this pump as flushing pump? Many clients wonder: can we use other normal pump or water pump as flush pump?
The answer is NO. The season is that, the flush of vertical cuttings dryer is not from water. As VG dryer is mainly used to treat oil base mud and cuttings. Water cannot flush oily sludge. Oil or clean mud should be used to flush the dryer.
Why GN choose NEZSCH screw pump as flush pump of vertical cuttings dryer?
1) The screw pump is from German brand. It is a international brand. The stator and rotor are made in German, quality is reliable.
2) The rotor material are made from SS316L. For a longer life time.
3) NETZSCH is an international brand. They have services center in many countries. They offer global services to its products, wherever you buy it. e.g. You buy a screw pump from GN from China, you can source after sales services from Nigeria, from UAE, from Russia, from USA. You only need to show that the name plate, they have all the details in their systems.
4) GN have partner agreement with NETZSCH company, can offer NETZSCH pump at very good price.