Various industry that need delicate separation often consider decanter centrifuge due to its high RPM rotation speed.  Decanter centrifuge to be function it well, it needs to be well balanced on bowl that contain horizontal screw that perform the separation.
When decanter centrifuge is arrived to its location, the balance of the bowl should be first one to check for possible problems. When the transport personnel will be sent to the horizontal screw centrifuge, we must promptly carry out inspection, in order to prevent future disputes, we better be able to face the inspection, to confirm the quality of the horizontal screw.
When decanter centrifuge arrived,  it needs observe the appearance of opening the crate, and then observe the appearance of decanter centrifuge, check the external metal have no obvious cracks, scratches, occur in the process of handling without impacting the dent. Manufacture that provide the inspection list,  the receiver will check all the parts are available, the model and the purchase of the goods are in the same way, this can effectively avoid sending the wrong goods.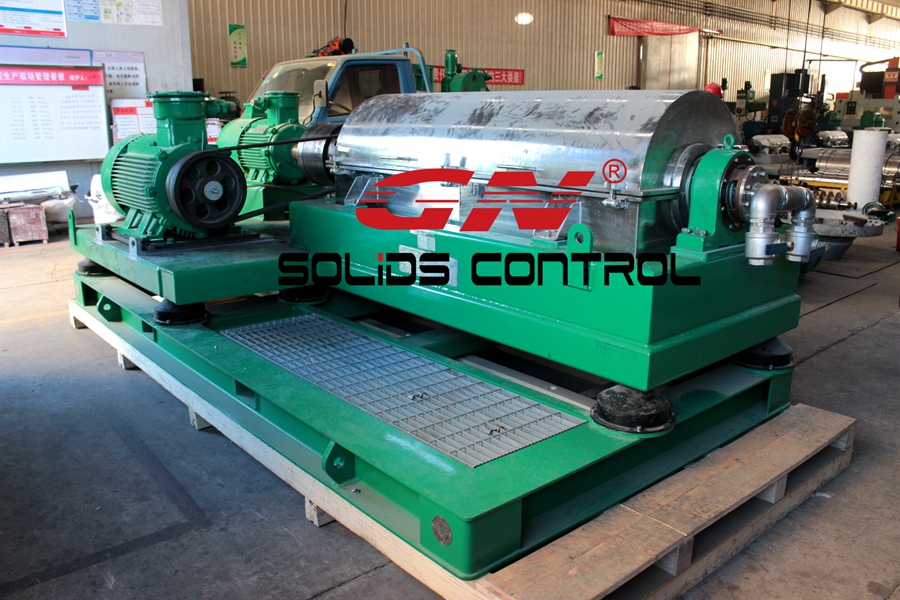 Connect the decanter centrifuge with power source and turn it on, examine some of the functions of the horizontal screw decanter centrifuge, if the use of the general function appear without issue during the inspection, then the decanter centrifuge is ready for treatment operation.
Manufacturer like GN Solids America LLC suggest below if driller facing during the process of the drilling fluid.  Regular maintenance on the centrifuge such as regularly  washing the inlet and outlet by filling water or diesel is major step to avoid serious breakdown.  It is also crucial that  add lubrications  to the bearing parts to ensure proper lubrication. In order to ensure the process in the use of these parts in regular drilling operation which influences the effective of oil well drilling. The electronic parts of the centrifuge are working the best by running certain period of time frame (like none-stop for hours) and  avoid rapidly turn on and off  of the decanter  centrifuge often can make sure less-failure of the parts as well.