The continuously low crude oil price for the past two years almost affected every company related to the oil and gas industry, especially the drilling companies and oil serve companies. Every economic unit is looking for a practical way to save the money while get the work done. And such trend brought some change when drilling companies or oil serve companies choose the equipment.
In oil and gas drilling practice, more and more drilling companies are using only 3 phase solids control equipment, including shale shaker, desander and desilter, for one thing, it could reduce the drilling companies' cost if they don't used the high cost decanter centrifuge, for another thing, the decanter centrifuge is more gentle for operating, only one set of decanter centrifuge may need 2 operators if it need to run around the hour. The drilling company tend to find a specialized mud company or mud station to do this job, for the forth phase separation.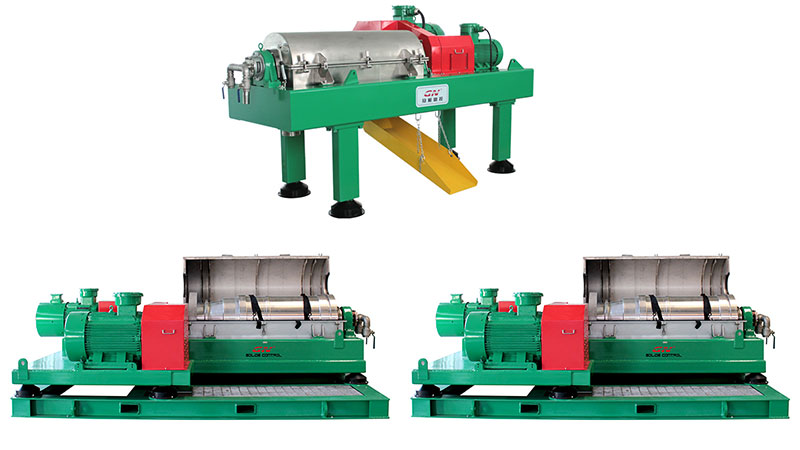 Before, a mud station or mud plant is mostly used to storage the drilling mud, to get the new mud to be ready for new project, or just, to the most, add some necessary chemicals into the well treated mud. That's why in traditional mind, the mud plant need mostly: 1. Mud tank, 2. Mud agitator, 3. Mud guns, 4. Jet mud mixing hoppers and shear pumps.
But since the change of equipment adoption in drilling companies, more functions are needed for the mud plant to have. Some mud plants now are using decanter centrifuge, it means, the forth phase of mud cleaning system is proceeded in a mud plant. In this way, the drilling companies are cutting the cost while the mud plant may gain more benefit from investing the high standard separation equipment.
Recently, GN has provided several high standard mud plant in this type, for more information, welcome to contact GN directly.