Drilling mud agitator is a popular equipment in various kind of drilling mud system, includes but not limited to oil and gas drilling, water well drilling, Horizontal directional drilling, and other trenchless underground activies.
Drilling mud agitator is designed for stirring drilling fluids and slurries in open tanks. It is to avoid the solids settle down, and ensure the equal mixture of liquid and solids. It is the necessary process to ensure qualified drilling mud to support drilling activities.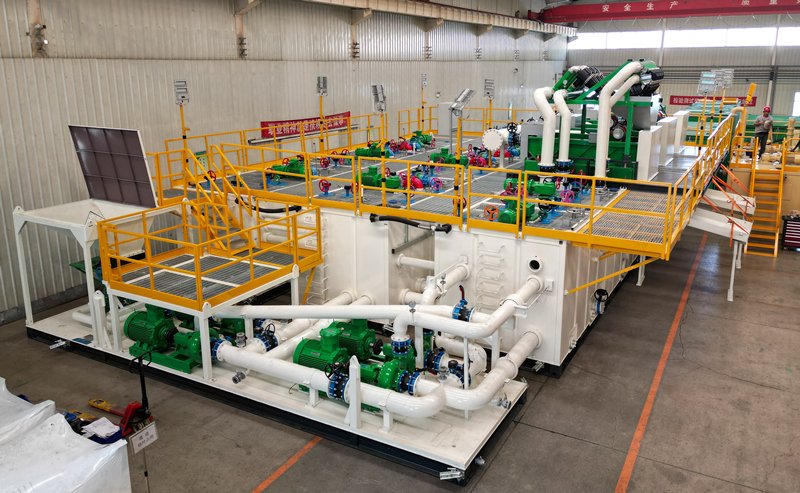 GN Solids Control makes various models drilling mud agitator from motor size 3kw to 22kw. Drilling mud agitator is a relative sample design equipment. The major components of an agitator is driven motor, gearbox reducer, agitator shaft, and impeller. The gearbox reducer is connected to driven motor. The impeller / impellers are installed to rotating shaft, the shaft is connected to gearbox reducer output shaft and rotated with it.
There are 2 kinds of gearbox reducer which are used for drilling mud agitator.
The most popular gearbox reducer is worm gearbox. It is more widely used, as the economic cost.
Another kind of gearbox is helical bevel. It is the heavy duty gearbox with bigger efficiency and reliable performance. And the maintenance is relative easier.
The agitator motor size, shaft length and impeller diameter, impeller quality should be caculated based on below information:
1. The type of the tank: it is rectangular tank or cylindrical tank.
2. The size of the mud tank: Length, width and height of the tank
3. How many agitators are used in the mud tank?
4. The frequency of the driven motor: it is 50 hz or 60hz.
5. The density of the mud. For heavy mud, the agitator size will be bigger size than light mud. Mud agitators for actives tanks may be bigger in size, or more in quality than suction tank and reserve tanks.
Besides drilling mud solids control equipment, GN Solids Control also make centrifugal pump for mud mixing, mud transfer, and suction in drilling mud system.