GN Solids Control makes various size slurry separation equipment to treat the slurries which is generated from trenchless activities, piling, pipe jacking, super vac activities.
This week, GN Solids Control is working on the assemble and commissioning of a full package slurry separation system. The slurry treatment system is designed and made for a New Zealand client for their super vac excavation slurry. The system is customized with the client's red color.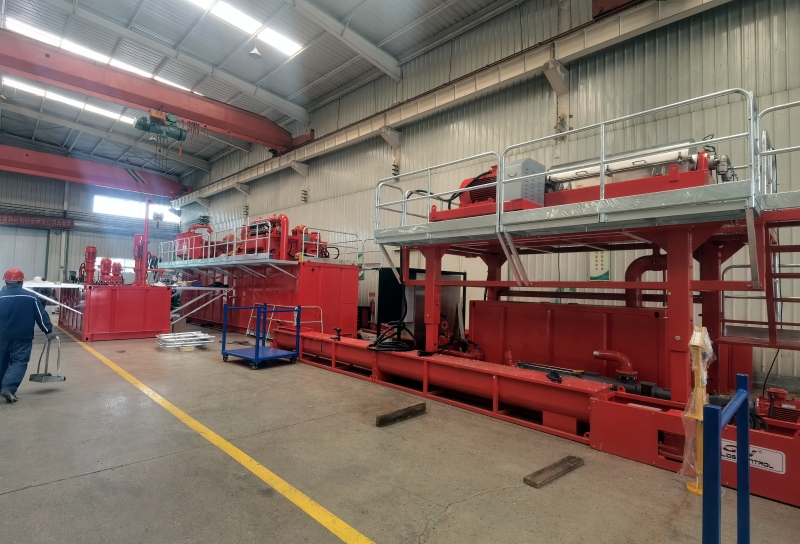 Below are the major separation equipment used in the slurry equipment:
The first separation equipment: the mining separation screen separation device for coarse separation.
The second separation equipment is the High Frequency Vibrating Screen for fine solids separator.
The 3rd separation equipment is desilter mud cleaner. 4 inch desilter assembly was used for further clarification. The cut point of 4 inch desilter is 27 microns. It means most of the particles above 27 microns will be removed and discharged from the desilter separator, and falls down to the under flow shale shaker.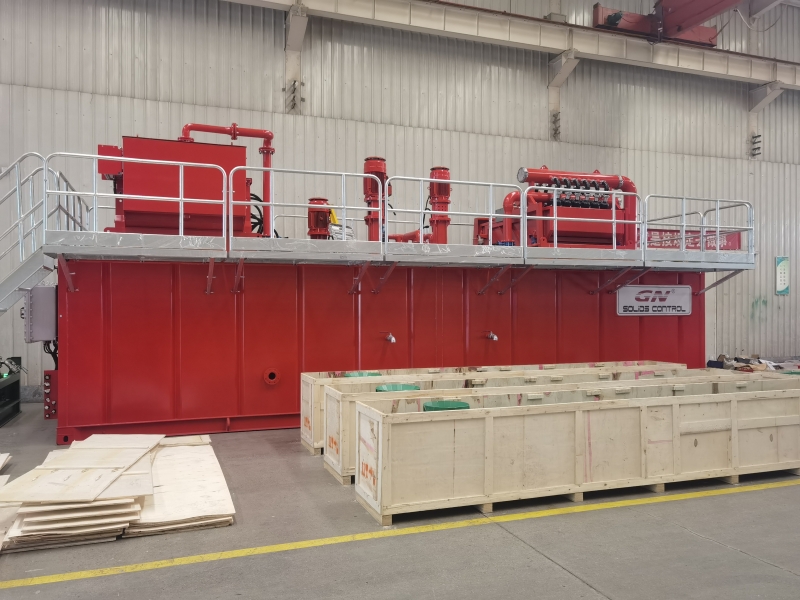 The 4th separation equipment is high speed decanter centrifuge. The cut point of high speed decanter centrifuge is 2 ~ 5 microns. The slurry enters into decanter centrifuge already treated by the previous screening separator and the desilter mud cleaner, the solids content is lower, and there is no particles bigger than 30 microns. After treatment of decanter centrifuge, most of the fine solids above 2 microns will be removed.
After some circles of above separation, the ulti-fine solids smaller than 2 microns will be more and more. In order to solve the situation, chemical dosing unit will be applied to used together with high speed decanter centrifuge for dewatering treatment. The chemical dosing unit and the decanter centrifuge used together for lower gravity solids separation.
Screw conveyors are used along with the mud system for carrying the solids waste discharged from the system.