As the last working month before Chinese traditional New Year holiday, Jan. should be the business month among the year for GN Solids Control. All GN workshops are running in 2 or 3 shifts in order to dispatch as more orders as possible before the Chinese New Year holiday, and to give clients best and on time support on delivering.
Every day, different solids control and waste management equipment are dispatched from GN factories to China domestic and overseas clients. The equipment will be used at various job sites to reduce the waste, save clients' cost and protect our environment.
Below are some of the solids control equipment delivered from GN factory:
1) Centrifugal mud pumps. Per clients' request, GN upgraded all his centrifugal pump design to be interchangeable with international famous brand. The mounting dimension and all spare parts are all interchangeable. It helps the clients the source and stock spare parts easier. And they can replace GN pumps directly without changing his existing mud tanks or equipment layout.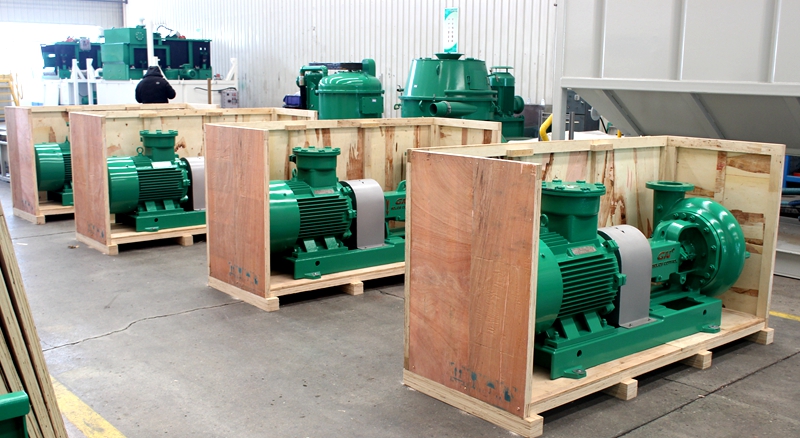 2) Slurry vacuum pumps: Some Slurry vacuum pumps are delivered from GN factory. The pump is 100% driven by air. There are no electrical components. Even the control system is driven by air. And all values are air controlled valves imported from Europe. They can be used at hazardous areas. And it can transfer solids up to 17mm. It is an idea pump for long distance solids transfer.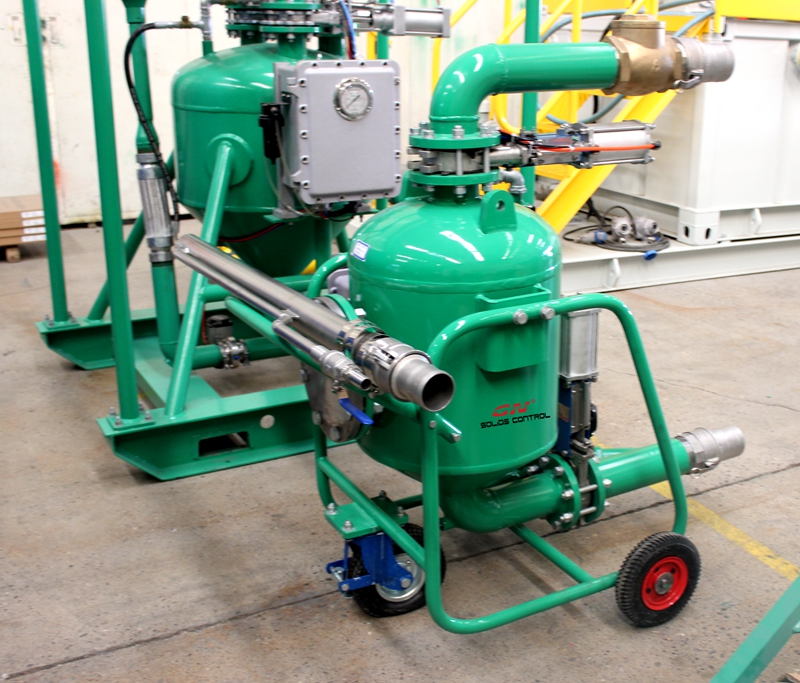 3) Mud agitators for mud tank systems: The mud agitators are customized per client's request for heavy mud. It is horizontal mud agitator equipped with International IECEx explosion proof motors and heavy duty helical bevel gearbox. The IECEx standard mud agitators will be used to replace the old mud agitators on client's mud tank systems. The motor and gearbox are connected by high quality coupling, and mounted on a small skid. Clients can lay the skid mounted mud agitator on their mud tanks.
For more information of GN equipment, or more reference, please visit GN website or contact GN sales team.