GN Solids Control can offer standard design desanding plant and customized desanding plant for Bored Pile Slurry desanding treatment, TBM slurry treatment, HDD (trenchless), as well as water well drilling etc. GN Solids Control makes desanding treatment plant with treating capacity varying from 200GPM to 1000GPM. GN Solids Control can also make big capacity desanding treatment plant per client's request, like 300 m³ slurry separation plant or more to suit for different job site condition.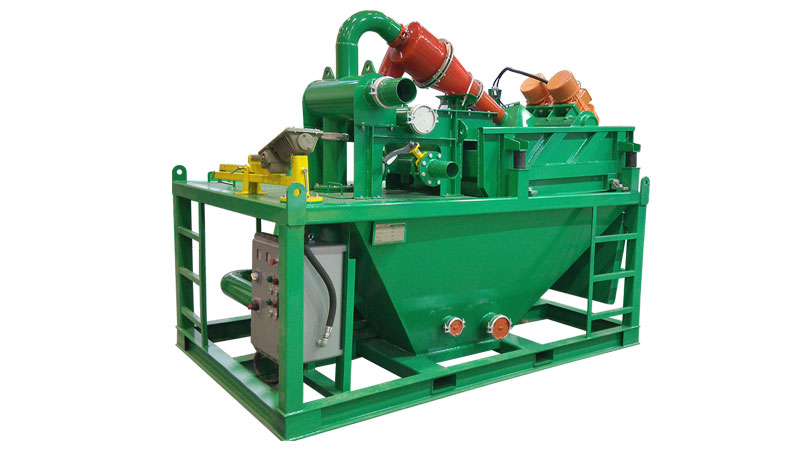 Below is a customized proposal GN Solids Control offered for a 300 m³ slurry separation plant application for bore piling and micro tunneling projects.
There are 2 separation equipment in the 300 m³ slurry separation treatment plant:
1) 1 × double deck shale shaker with totally 6 screen panels for solids removal. Big opening metal screens (7mm + 3mm) are used in the double deck shaker for big sand removal. The metal frame screens for bore piling and micro tunneling shale shaker is also for longer servicing time. The 3 pcs upper deck screen with area of 2.03 m2.
2) 1 × desander cleaner, combined with a shale shaker and 2 each 12 inch desander cones for removing the solids.
3) A 75kw centrifugal pump is used to feed for the desander cleaner. The pump is located in tank slope for compact design.
4) A set of mud tank (L 6 × W 2.2×H 2.15 m) will hold all the quoted equipment. The tank is c/w pipelines, walkways, ladders, guardrails, valves, sand gate etc…
5) Lighting system and electrical control system for all quoted items are included in the proposal for turn-key solution.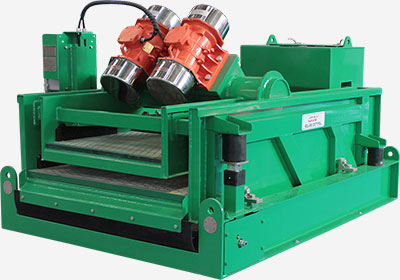 The shale shaker and desander cleaner can be allocated on a lifting frame with the same dimension of the underneath mud tank for fast movement. The shale shaker and desander cleaner will be fixed to the underneath mud tank by fast connectors.