GN Solids Control is the brand name of Hebei GN Solids Control Co., Ltd. It is a major manufacturer on drilling mud solids control, drilling waste management, and high quality replacement shaker screens, especially composite material screens.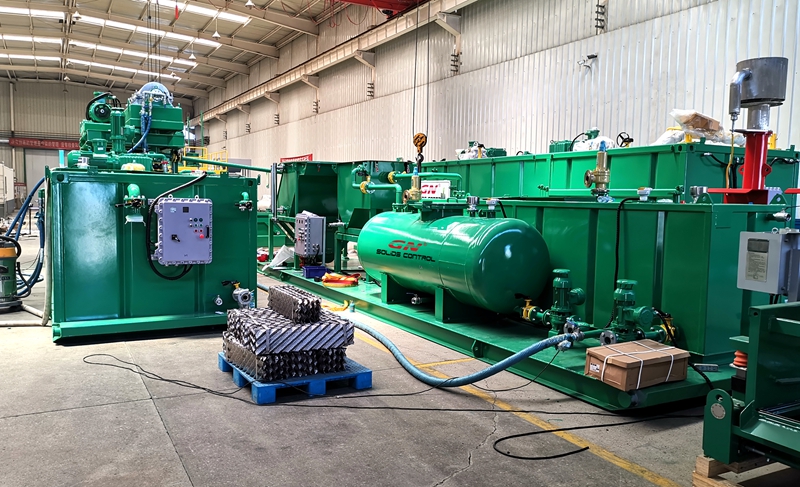 This week, GN Solids Control finished the manufacture of a full package of oily sludge treatment system for the tank bottom oily waste treatment. The system will be shipped to China domestic clients soon in Guangzhou.
The oily sludge treatment system includes the following modules:
1) The heating and pre-mixing tank.
2) Vibration shale shaker screening processing module.
3) Decanter centrifuge dewatering treatment module.
4) Three-phase disc centrifuge module for oil water and soil separation, the module includes inclined plate sedimentation separation, oil-water separator, disc centrifuge, etc.).
5) Chemical dosing system.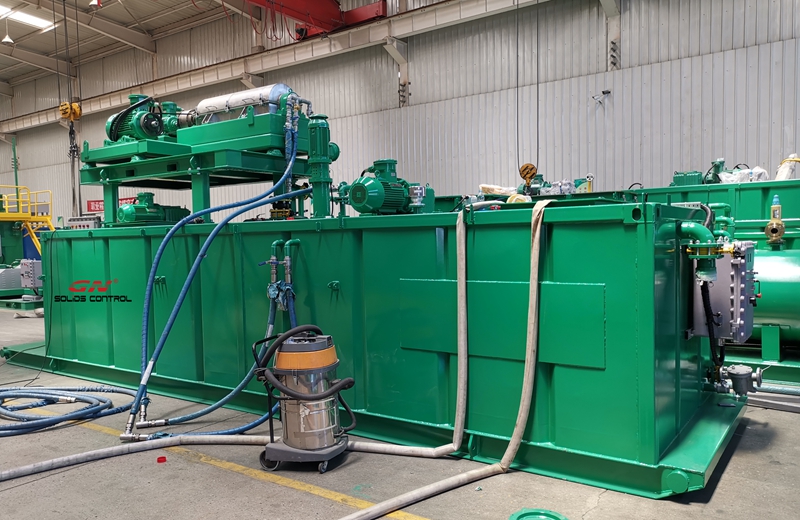 After being treated by GN oily sludge treatment system, the oil content in cuttings (OOC) can be controlled within 3%, the total water solid content in the recovered oil can be controlled to less than 3%, and the oil content in the recovered water can be less than 3%, which can greatly reduce the oil content of the solid phase. Reducing the total amount of materials to be treated also provides the maximum reduction guarantee for the later biodegradation, thermal desorption and other processes, and improves the treatment efficiency of oily sludge.
For customer who are interested in GN oil sludge treatment system and want to inquire proposals, In order to better meet the customer's requirements and provide the most effective solution for the disposal of sludge waste, below information will be requested, clients should try to answer as more as possible for a more suitable solution:
1) Source and type of waste (drilling, refining, or something else? ).
2) What is the composition, oil content, water content and solid content of waste?
3) What is the largest particle size of the solid? Is there a solid particle size distribution?
4) Solid phase requirements, liquid phase requirements, the use of processed materials?
GN Solids Control welcome clients visit to GN factories near to Beijing International airport.