Decanter centrifuge and disc centrifuge are both widely used in oily sludge separation system. Compared with filter press, centrifuge separation has the advantages of supporting continue separation, and less human being involved in.
Before centrifuge separation, double deck shale shaker is used to remove the big particles and sand, and to reduce the mud weight. The advantage of using a double deck shale shaker in the oil sludge treatment system is that it does not block the screen in the presence of fibrous or coarse particle materials. Customers choose the screen opening or API size of the upper coarse screen and lower fine screen based on the distribution of the incoming materials.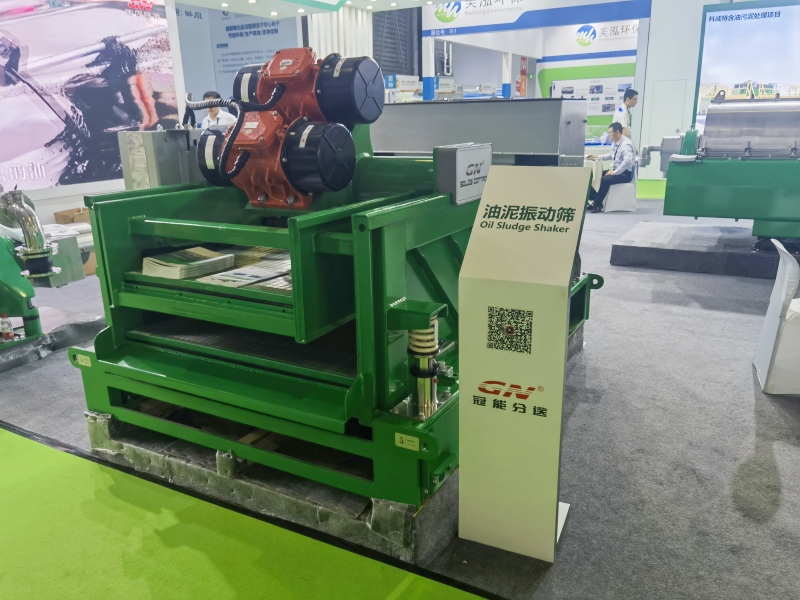 Hydro cyclone is not used in oil sludge treatment systems because the viscosity of the oil sludge material is usually high, and the cyclone separator can easily block. The bottom fine mesh screens of the double-layer shale shaker can replace the separation effect of the cyclone. Compared to cyclone separation, the separation efficiency of shaker screen particles is 100%, and particles larger than the screen aperture will be 100% separated.
Below is a general introduction of decanter centrifuge and disc centrifuge.
Decanter centrifuge is horizontal type centrifugal separator. There are 2 phase decanter centrifuge and 3 phase decanter centrifuge. 2 phase decanter centrifuge is for liquid and solids separation. It can allow solids content till 15% ~ 20%. But the less solids content, the better separation result.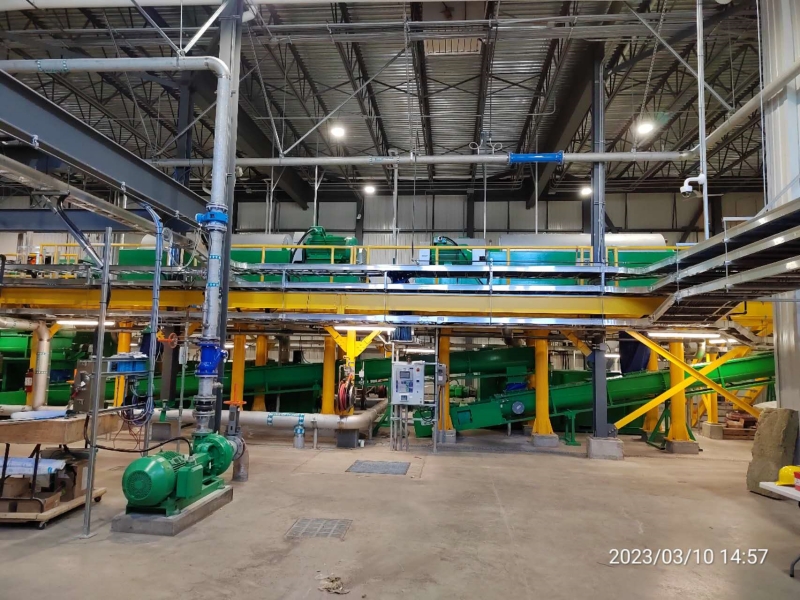 3 phase decanter centrifuge is for oil, water and soil separation. Operators can change the degree of the liquid discharge dam to adjust the clearness of oil and water. The recovered water and oil can be reused in the system. But it is for a general separation, the water is not clean, and the oil is not pure still with soil and water. And the soil cake is not dry.
Disc centrifuge is a kind of vertical centrifuge. It is for 3 phase separation. Disc centrifuge can get relative clean water, and oil, and get dryer soil cakes. But disc centrifuge is easy to be blocked, it must be check and viewed timely. It means it can only allow small soil content before enter into the disc centrifuge. Hence the disc centrifuge is normally used after 2 phase decanter centrifuge or 3 phase decanter centrifuge.