GN Solids Control finished some drilling rig solids control equipment for an oilfield service company. There are 4 shale shakers, 1 mud cleaner and 2 big bowl decanter centrifuges included in the shipment.
The Qty 4 shale shaker is a 4-panel linear motion single deck with composite frame pretension screens. The model of the shale shaker is GNZS594F. GNZS594 is the most popular shaker model made by GN Solids Control. GN Solids Control can offer normal linear motion GNZS594F shale shaker, as well as high G force GNZS594F-HGS for drilling waste and drilling cuttings treatment. Plus, GN Solids Control can also offer dual motion single deck shale shaker GNZS594F. Clients can communicate with GN Solids Control sales team to confirm their request before order.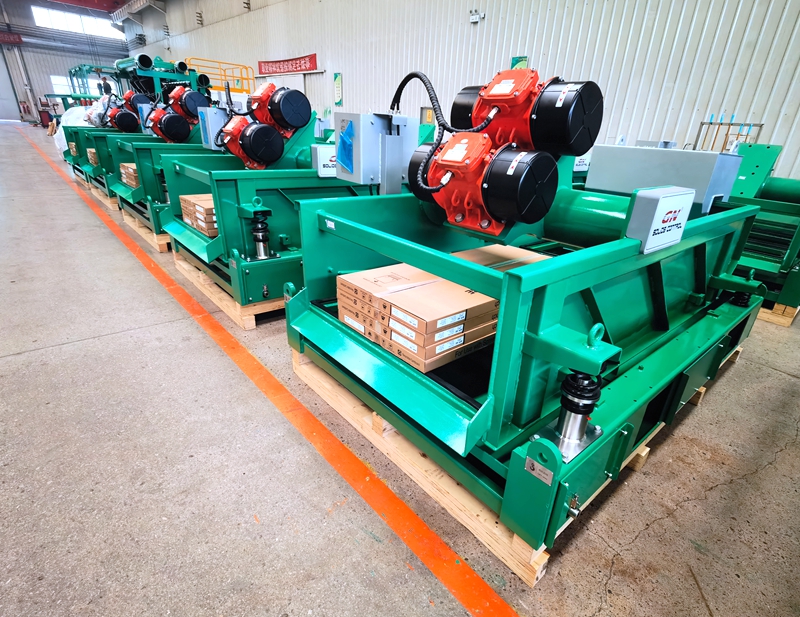 The mud cleaner in the shipment is GNZJ594F-3S16N for deep drilling. There are 4 nos of 10inch desander cone and 16 nos of 4 inch desilter cones included in the mud cleaner. Total handling capacity of the mud cleaner can be up to 1500GPM. It is a 3-in-1 combo type shale shaker C/W desander cleaner and desilter cleaner. The hydrocyclone unit is fixed to shale shaker deck by bolts and nuts. It is removable. In this condition, the combo type mud cleaner is capacity to be used as a normal type shale shaker.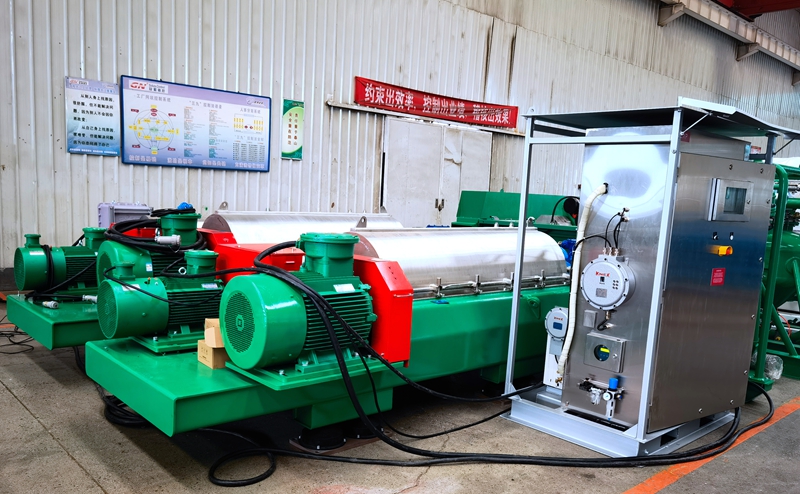 Decanter centrifuge included in the shipment is GNLW454ET-VFD. It is a VFD centrifuge with high G force and big bowl for waste management to remove the fine solids. The decanter centrifuge is not the popular type for drilling mud treatment. GN Solids Control makes other decanter centrifuge models for drilling mud treatment. GNLW363C and GNLW452 are the 2 most popular decanter centrifuge serials for drilling mud treatment. GN Solids Control is capacity to make fixed speed decanter centrifuge, VFD centrifuge, as well as FHD centrifuge. Plus, GN Solids Control is have full size decanter centrifuge from 9 inch bowl to 30 inch bowl to suit for various solids and liquid separations.