Shale shaker is working as the first step solids control units on the closed loop system. GN shale shaker is capable of separating 100% unwanted solids of drilling fluids. GN shale shaker is durable, stable and easily operating untis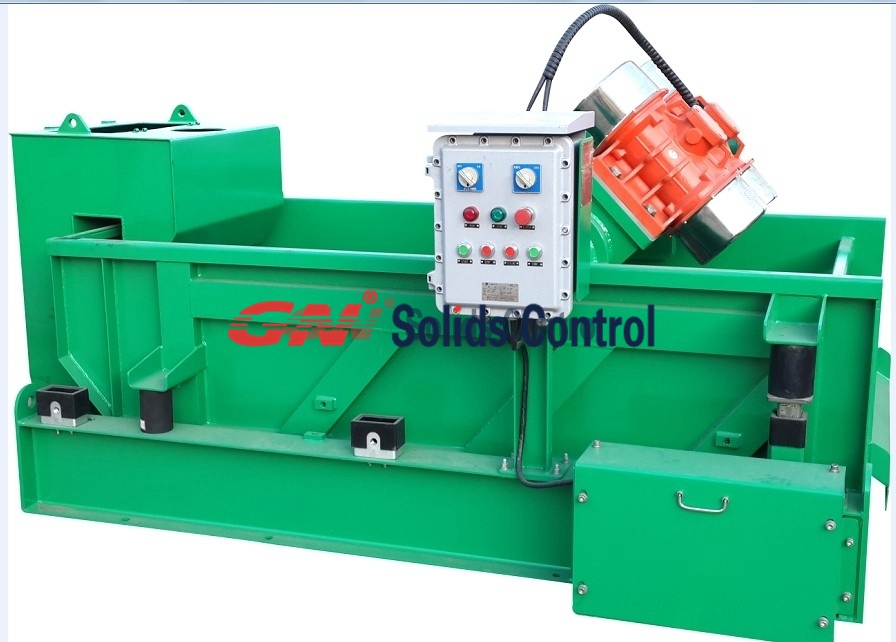 Why we choose GN shale shaker?
1, The whole heat treatment, which temperature reaches 800 degrees, and improve the material anti-vibrate
2, Three layer paint treatment for all units, further enhancing equipment corrosion antioxidant capacity.
3, Matching mesh wedge block fixed structure, replacement convenient, stable fixed effects, can significantly reduce the vibration caused by loose shaker screen problems.
4, The base is made of composite rubber springs and can lift alloy frame, effectively reducing body vibration and not damaged, the angle of shaker deck can be controlled by handy angle adjustment, operator easily adjust the shaker deck .
5, Together with the international brand Martin motor, explosion-proof control cabinets and other accessories, small, flexible operation, effectively reducing body vibration caused by electrical problems.
6, All the accessories, spare parts, screen, motor, electric control, damping block, such as design specifications and international standards, can be arbitrarily replaced.
GN Solids America shale shaker combine own innovation and experience to design and manufacture advanced shaker, which quickly remove harmful solid, also, shale shaker ensures the efficient recovery of drilling waste management by vibrating screen.
GN Solids America can be designed and manufactured in different sizes and models of shale shaker, can fully meet the different needs of users in processing capacity, installation dimensions. According to customer demand for drilling solids control the actual manufacturing of single or double-deck shaker, and provide the appropriate connection manifold.
Contact with GN, we also offers the desander, desilter, mud cleaner, shaker screen, centrifugal pump, mud agitator, mud gun, Hopper, drilling mud gas separator, decanter centrifuge, vacuum degasser, mud gas separator and vertical cutting dryer etc.