After over 2-month hard working, last week, 1 package of solids and liquid separation equipment are ready for shipment. The separation equipment are designed together with an Canadian design company for a Municipal Engineering Project for the dredging slurry dewatering treatment.
Below are the major separation equipment included in the dredging slurry separation project: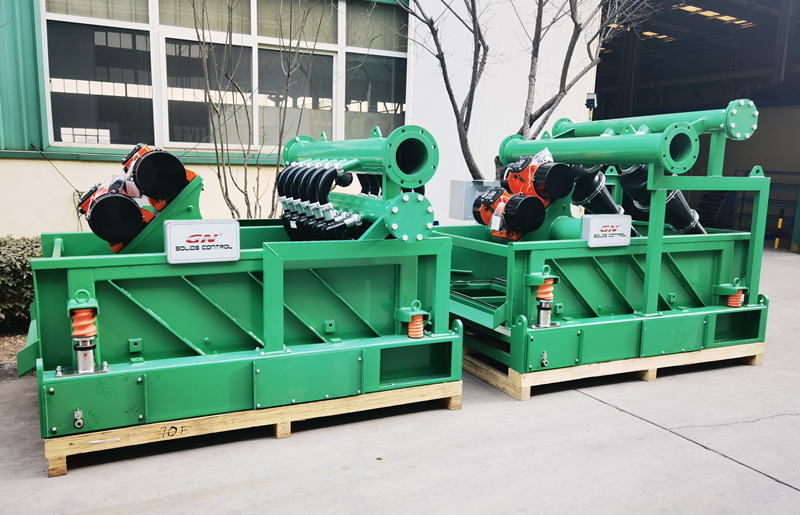 1. There are 2 sets of double deck shale shaker equipped for the 1st stage separation. The shale shaker model is GNZS706. The upper deck of the shale shaker is equipped with bigger opening steel frame screens to remove the big materials in the waste water, such as plastic, rubbers, rocks, shoes, etc…The botton deck of the shale shaker use relative fine screens to remove smaller solids above a certain size.
2. After the 2 shale shakers, there is a desander mud cleaner, the model is GNZS703F-2S. There are 2 no. 10 inch desander cone above a linear motion shaler shaker GNZS703F. The shale shaker use fine screens. The desander mud cleaner with 10 inch desander cone can be used to remove the particles above 50 microns.
3. After desander, it is a desilter mud cleaner. The desilter model is GNZS703F-12N. There are 12 qty of desilter cone above a linear motion shale shaker GNZS703F. The screens used for desilter mud cleaner is finer than desander mud cleaner. The desilter mud cleaner with 4 inch desilter cone can remove particles above 27 microns.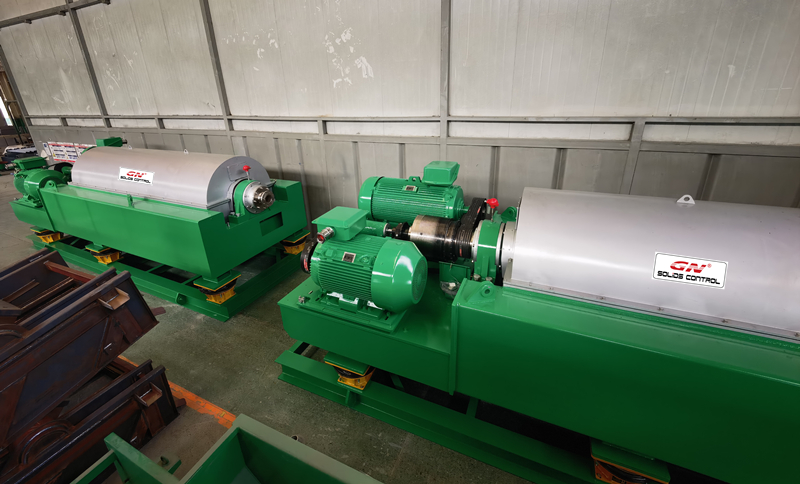 4. The major precision separation equipment in the system is a 30 inch big bowl decanter centrifuge. The model is GNLW764A-VFD. It is the largest bowl decanter centrifuge made by GN Solids Control. The centrifuge bowl is up to 30 inch. And the bowl length is up to 3328mm. It is used to remove the ultra fine solids in the slurry and for dewatering treatment.
5. There are 3 qty liquid solids separation mud tank.
Screw conveyors and centrifugal pumps are used in the system for solids and liquid transfer.