The Russian International Oil and Gas Exhibition NEFTEGAZI was founded in 1978 and hosted by Expocenter. It is a professional oil exhibition in the Eastern European region and a stage for global suppliers to showcase new oil and gas industry technologies. NEFTEGAZI is held once a year, with an exhibition area of 35000 square meters, over 22820 visitors, and nearly 600 exhibitors. More than 150 exhibitors from China as a national exhibition group participated.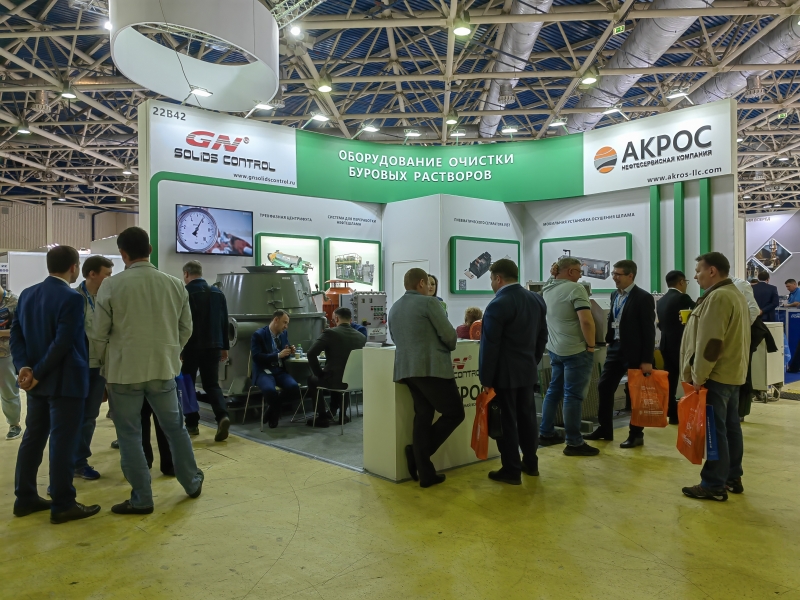 Russia is a major market of GN Solids Control. And GN Solids Control come for NEFTEGAZI every year. This year, GN took his latest design equipment for the exhibition, meet many clients there, and get great success.
Below is the major equipment GN Solids Control took for NEFTEGAZI exhibition:
1. Decanter centrifuge: It is widely used in oil and gas drilling. Normally, there is 2 major applications of decanter centrifuge, and 1 centrifuge is fixed speed control, and another one variable speed control. Firstly, it is used with middle speed in solids control system for high gravity separation. And plus, the decanter centrifuge should be used in the drilling waste management system with high speed for low gravity separation and / or for dewatering treatment.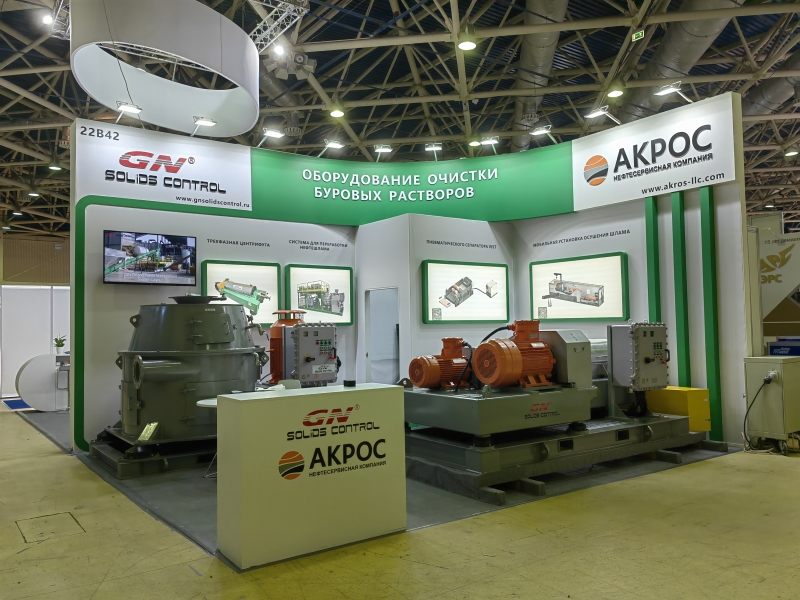 2. Vertical cuttings dryer. It is the major separation equipment for oil base mud and cuttings. The purpose of the vertical cuttings dryer is to reduce the oil on the cuttings to 3% ~ 5%. With 3% ~ 5% OOC, the solids discharge is easy for shipment, and for next step treatment.
3. Replacement shaker screen. Shale shaker is the basic separation equipment for all kinds of drilling activies, Shaker screen is a major consumable parts of shale shaker especially on oil and gas drilling field. A oil and gas solids control shale shaker need 3 pcs ~ 6 pcs screens per shaker model. There will be 1 shale shaker ~ 4 shale shakers per the size of drilling mud system. In Oil and gas drilling mud system, the screens must be changed every a few days. In some hard drilling section, even every 2 or 3 days. So replacement is a continues and big cost for drilling activities.
GN Solids Control has his own screen plant to make various type replacement screens for most of the popular shaker models. GN Solids Control can also make customized screens per clients request, e.g. with customized sizes, customized color / packing / logo / branding, etc…