After entering the 2016 year, the international oil price has gone up in the past several months, but it is still at a low position compared with the price in the past several years.
For GN Solids Control, it has almost been 10 years since it was founded in Tangshan city of China in 2007 year. In the past these years, GN's business has went through the most biggest expansion and the most fastest increasion compared with the competitors. The most reasons are based on the good quality of GN's products & good service attitude to customers, but it is relative with the good development environment of oil & gas industry, as most of GN's products are sold to the customers that relative with the Oil & Gas industry.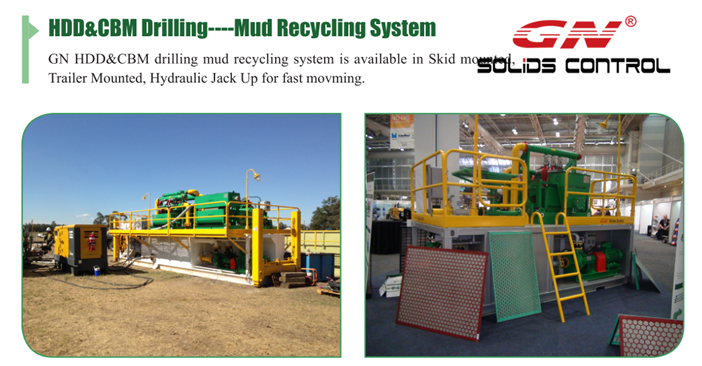 Facing the continuous low oil price since the end of 2014, GN has been struggling to expand its business in other fields besides the oil & gas industry. These application fields or industries include,
HDD or Trenchless Across;
Tunnel Construction, Piling, Shield Construction;
Water Well, Geothermal Well;
Mining;
Core Drilling Service;
In these fields, there is also the drilling mud needs to be treated or liquid-solid separation services are needed. As basically all of GN's products are mainly used for the solid-liquid separation, so they can be used for servicing when customer has relative requirement.
On April, 2016, 1 set of GN's mud cleaning system (including 1 shale  shaker, 1 decanter centrifuge, 1 mud tank and some other matching parts) was used in the construction industry for treating the construction slurry in Britain.
So more and more GN's equipment and systme included mud mixing system are used in other different industries besides the traditional oil & gas industry.
Finally, welcome to contact GN at any time for any product. The best service and prompt support will be at your disposal.
Web:http://www.gnsolidsamerica.com
Email:usa@gnsolidscontrol.com