GN Solids Control makes various types of decanter centrifuge for oil and gas drilling rigs. There are different models and various standard decanter centrifuge designed for onshore and offshore drilling rigs, as well as for water well drilling rigs, workover drilling rigs, development drilling rigs, high temperature and deep drilling rigs, etc…
Based on the bowl diameter of decanter centrifuge, GN Solids Control makes mini size 9 inch decanter centrifuge which is mainly used for mining and slurry treatment. GN Solids Control has hundred 9 inch decanter centrifuge running in Canada for mining slurry separation. And 14 inch, 18 inch, 22 inch for oil ans gas drilling, as well as for industry liquid / solids separation. The largest size decanter centrifuge GN Solids Control makes is 30 inch huge bowl centrifuge which is used for mining and industry slurry separation.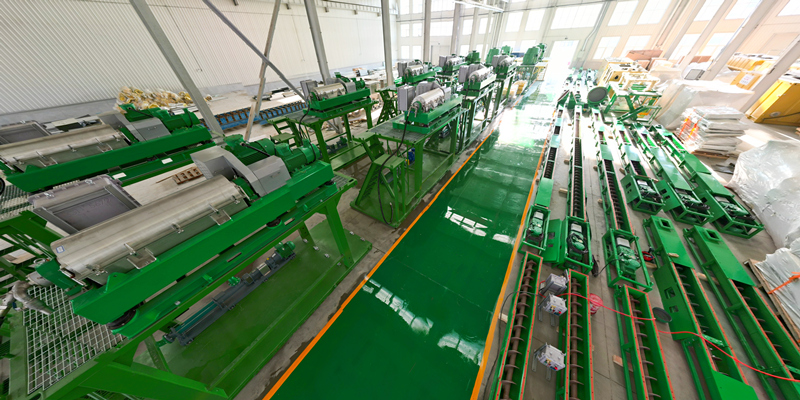 Based on the type of control panels, GN Solids Control offer below type of decanter centrifuges:
1) Fixed speed decanter centrifuge. The bowl speed and conveyor speed of the centrifuge is fixed. For this type of centrifuges, GN Solids Control can offer additional pulley and belt. If clients want to run the centrifuge at another fixed speed, they can choose another set of pulley and belt. It is the most economic solution to run the centrifuge at different speeds. And the fixed speed centrifuge is easy for operation and maintenance.
Even on the fixed speed control panel, GN Solids Control can offer the control function for feeding pumps. There must be interlock function between centrifuge control and pump control for over load protection.
2) Variable frequency drive centrifuge, which is short for VFD centrifuge. GN Solids Control offers Explosion Proof Pressurized Control Panel for centrifuges. The VFD panel can be either cooling by vortex tube cooling system, or explosion proof air conditioner system, to ensure the internal of the VFD panel stay at 25C degree around. It is the most suitable temperature to ensure the lifetime and performance of electrical components. Normally, GN Solids Control offer 3 VFD control on the VFD panel: VFD control for main drive, for back drive motor and pump drive motor.
3) Full hydraulic drive FHD decanter centrifuge. And the supplier from Switzerland are leading brand for centrifuge hydraulic driving system.