Pneumatic Application Solids and sludge vacuum pump is a 100% air driven pump for various applications in different fields. Like for drilling cuttings transfer, for oil sludge transfer, for tank cleaning, for oil base mud cleaning, for sand / rocks transfer in construction companies, for chemicals transfer, etc… One time, a construction company ordered some vacuum pump packages: to allocate 8 pumps in a fabricated container, and used the vacuum pump to suck and transfer sands and rocks from a site to another, which is around 1 km away. Before using GN vacuum pump units, they have to use manpower and trucks for the transfer, it takes time and not continue.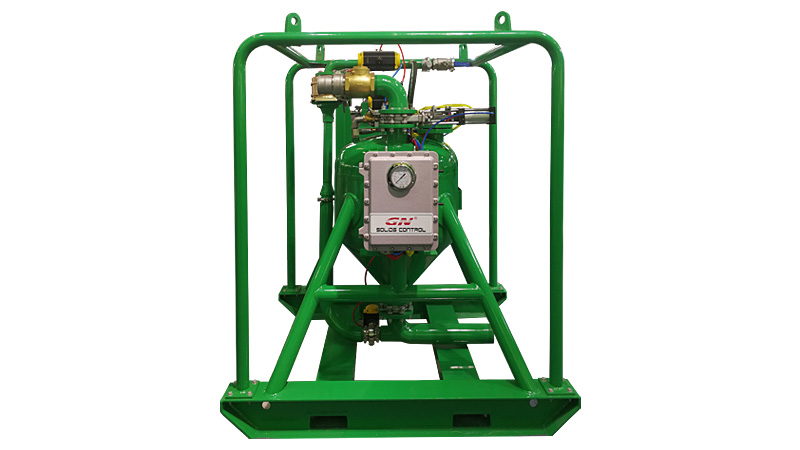 Recently, some customers approaching GN Solids Control to source Pneumatic Application vacuum pump for Oil base mud and water base mud cuttings transfer. They did not use GN Pneumatic Application vacuum pumps before so they have some questions. Below are some normal questions clients are normally inquiring.
Clients' questions: Does GN Solids Control have experience with any of the Solids and sludge vacuum pump working somewhere?
Reply from GN Solids Control: Till now we sold around 100 pumps in different sizes for different applications, like for drilling cuttings, oil sludge, tank cleaning, sand transfer, etc…
Most pumps we do not know what they are exactly for. Clients did not tell us clearly.
For drill cuttings transfer as far we know a pump in Singapore for offshore, and 2 pumps in Brazil for onshore.
Clients' questions: Is it working well during all drilling sections – water base and oil base?
Reply from GN Solids Control: The vacuum pump can suit for OBM and WBM. If the material is floweable, the pump can be used.
Clients' questions: Is it require separate compressor ?
Reply from GN Solids Control: The air supplier can come from separate compressor, or from other source. But it has to achieve the requested pressure and air consumption.
Clients' questions: What is the backup solution in case of equipment shut down during operation?
Reply from GN Solids Control: Some clients use an extra pump for backup. Or use screw conveyors in case the vacuum pump is shut down.