2018 is a fruitful year for GN Solids Control. And of course, a busy year for all GN people. After a period of day and night continue working, another batch of solids control equipment was dispatched on time. All the solids control equipment was ordered for Russia Oil Company. The equipment will be used to replace their old equipment in their rig mud system.
Below equipment was dispatched for Russia Oil Company in this shipment. It is a full package solids control processing equipment for drilling fluids mud system:
1) Some shale shakers. It is customized color with some customized design. They will be used to replace the old U.S brand shale shakes at end users' rig mud system.
2) Some mud cleaners with the same model shale shaker as above. The shale shaker and mud cleaner utilizes high quality replacement composite material screens made by GN Solids Control.
3) Russia clients prefer Centrifugal degasser, rather than vacuum degasser. Some centrifugal degassers are included in this shipment. For other market, clients prefer vacuum degasser.
4) Furthermore, some 14 inch high speed decanter centrifuges are shipped together for a full package solids control processing.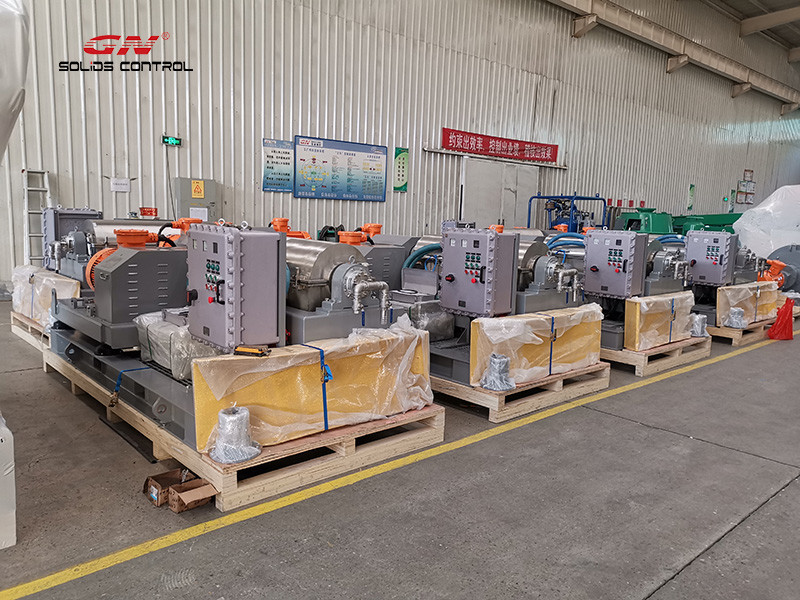 As the top solids control manufacturer in China, GN Solids Control becomes a more and more famous brand in China and at aboard. GN Solids Control are mainly compete with U.S and European brands.
Besides the full line solids control equipment manufacturing. Another big advantage of GN is that:
1) GN Solids Control is specialized on drilling waste management solution. GN major products include high G shale shaker for water base mud, Vertical cutting dryer for oil base mud, big bowl centrifuge, 3-phase disc centrifuge, solidification unit, thermal desorption unit, GN can offer clients one-stop pitless solution at rig site. After the drilling is finished, there will be not pit at the site.
2) GN Solids Control has his own screen manufacturing plant. GN is capable to make screens suit for all GN own design shaker and to other famous brand shakers.