Months ago, two sets of 20 cubic waste slurry treatment systems were used in a Singapore customer. The two sets of 20 cubic waste slurry treatment systems were designed and made by GN Solids Control per clients job site situation. They will be used to treat the micro tunneling slurry and piling slurry and used for dewatering treatment.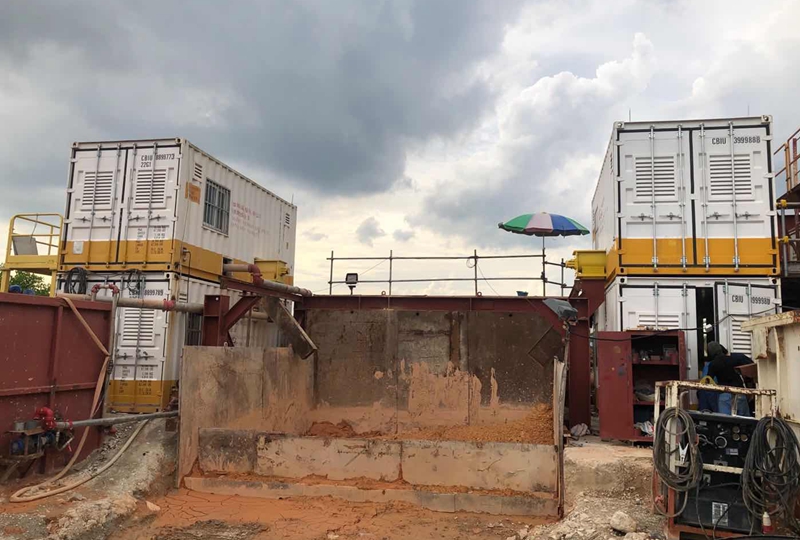 The waste slurry dewatering treatment system complies with Singapore's national environmental protection requirements and adopts a containerized design. The system is mainly composed of below processing equipment.
1) A big bowl high speed decanter centrifuge. GNLW553C-VFD is used in this slurry dewatering system. It is a 22 inch big bowl decanter centrifuge for solids and liquid separation. The decanter centrifuge adopts the high-speed for dewatering treatment in purification system. The big bowl decanter centrifuge is a special customized centrifuge that can treat both ordinary drilling mud and waste drilling mud.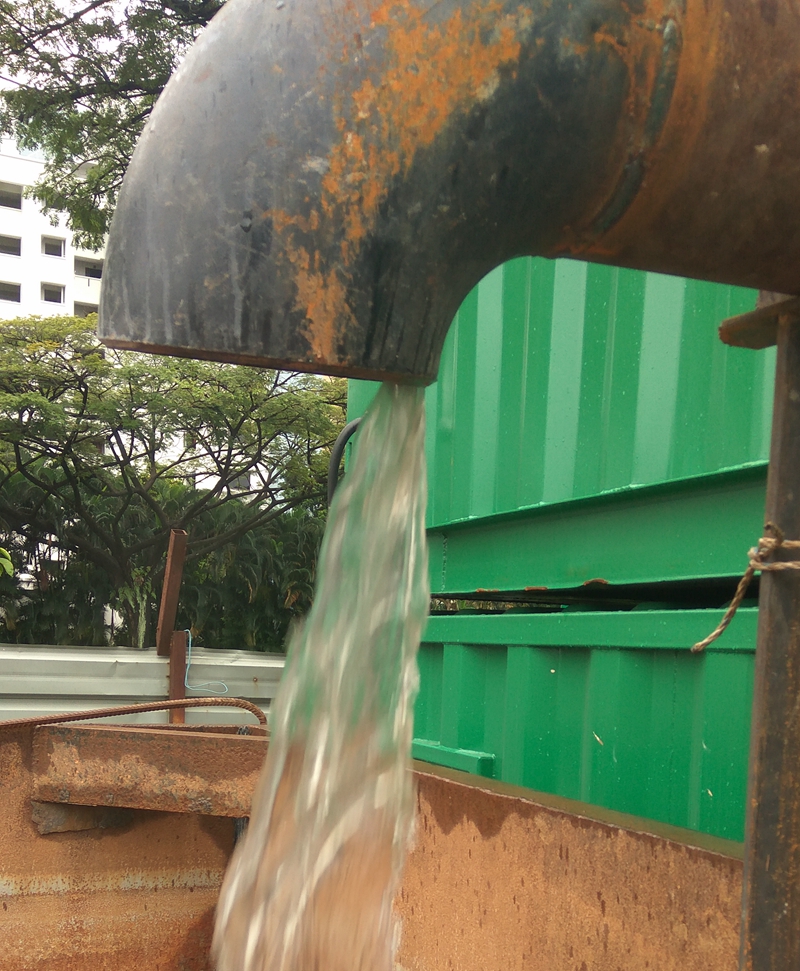 2) A flocculation system for chemical enchaning. It is a automatical chemical enhancing system. The flocculation system is also a specific flocculation system. It can be used to mixing and enhancing 3 kinds of chemical agents to meet Different needs of customers.
Both the high speed dewatering centrifuge and chemical dosing system are fixing into containers, which satisfies the integration, harmlessness and reduction in the urban construction process. It also adopts sealing and noise reduction treatment as a whole, which reduces the impact on the lives of surrounding residents during the construction process. GN Solids Control can also equipment air conditioner inside the container per clients request.
GN Solids Control mud purification system and slurry dewatering equipment have attracted much attention in the international market and in China domestic market. There are sufficient market cases in China. GN Solids Control slurry treatment dewatering systems are welcomed by many big companies in China, customers include China Railway Tunnel, China Railway Environmental Engineering. etc…