This week, a package of chemical dosing decanter centrifuge system is ready by GN Solids Control. After the final test and inspection before delivery in the factory, the decanter and chemical dosing unit will be deliver to port and export for a Middle East client.
The high speed big bowl decanter centrifuge and chemical dosing system will be used to treat waste water with oil. The slurry and sludge waiting for treatment is generated by Industrial Waste Water Treatment Facility. The wastewater is received from different industries such as Food, Chemicals, Oil and Gas, Workshops,……etc.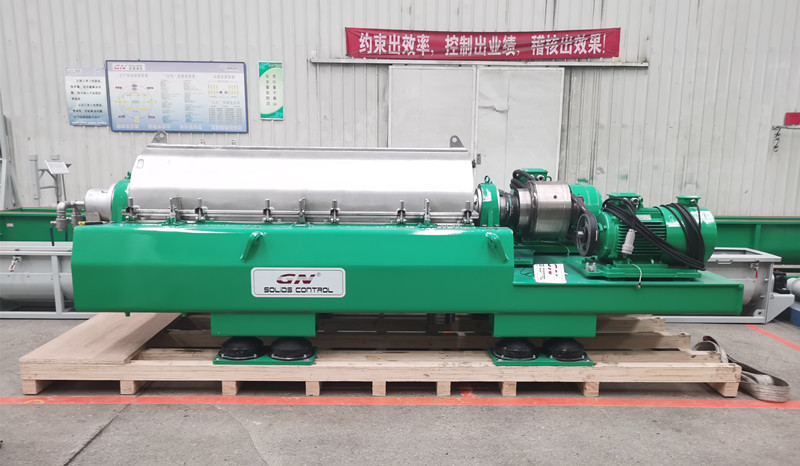 The wastewater is generated at the pre-treatment stage of the inlet effluent, which include oil and fat removal, then a chemical treatment by ferric chloride, caustic soda, and polymer.
Before choosing GN Solids Control wastewater decanter centrifuge dewatering unit, the client considered to use screw dryer machine for drying the solid and to reduce the volume to maximum possible solids size.
With the instruction of GN Solids Control, the client test the wastewater by lab tube centrifuge and send the performance data to GN Solids Control engineers. Based on the test data, GN Solids Control recommended big bowl decanter centrifuge GNLW454 which with big ratio of centrifuge bowl diameter and bowl length.
The bowl diameter and bowl length ratio is up to 4. The decanter centrifuge model GNLW454 is specially designed for wastewater and slurry treatment. A Screw pump is used to feed wastewater into decanter centrifuge for dewatering treatment.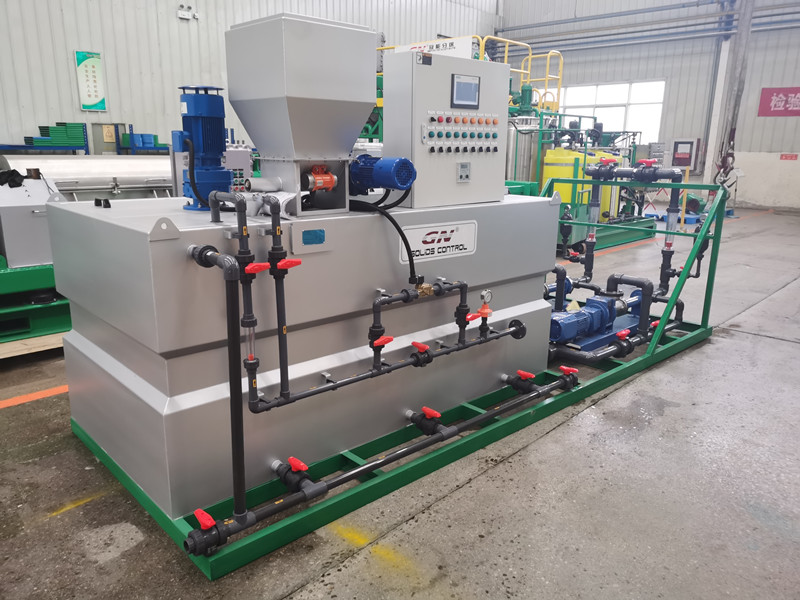 The GNLW454 dewater centrifuge is used together with a 3000L chemical dosing system. The 3000L chemical dosing system is a 3-tank automatic power chemical dosing unit. Unlike normal chemical dosing system use Diaphragm pump as dosing pump, the 3000L 3-tank automatic power chemical dosing unit use screw pump as dosing pump. Although the cost of screw pump is higher than diaphragm pump, the feeding flow screw pump is more stable. The dosing screw pump is controlled by VFD control panel for changing the chemical dosing rate.