Oil sludge treatment refers to the sludge and waste generated during the production process of oilfields due to oil and gas drilling, crude oil extraction, oil storage, transportation, processing, and drilling mud recycling. These wastes all contain crude oil and some components of crude oil.
Oilfield sludge and oily waste is mainly divided into: oil sludge pit generated by the mud treatment system, sludge generated by tank cleaning, flotation scum, etc.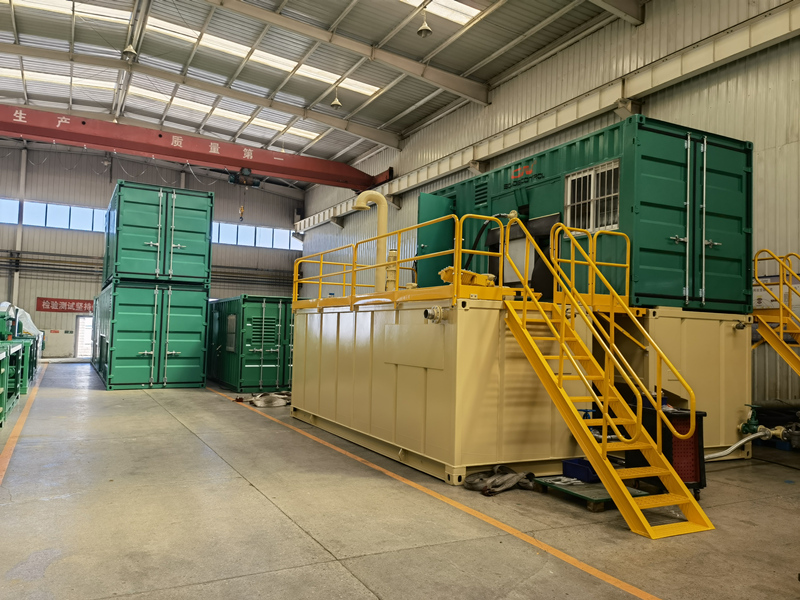 GN Solids Control utilize heating and chemical washing technology to treat various sizes and various designs of oil sludge and oily waste. This month, GN Solids Control is making a Modular Oil Sludge Washing and Separation System for an Uzbekistan Customer.
The modular Oil Sludge Washing and Separation System for the Uzbekistan customer includes the following modules:
Module 1: The Material suction vacuum pump module: it is including air compressor, air tank and vacuum pump. The vacuum pump is a special pump focusing on solids and liquid transfer. It suits for long distance discharge.
Module 2: The Premix and hot washing module. There are heating pipes on the mud tank and equipment to heating the oil sludge at a suitable temperature. This is to reduce the density and viscosity of the oil sludge.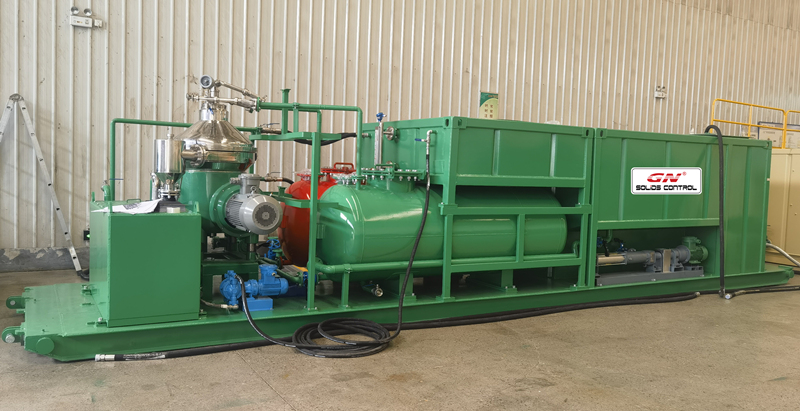 Module 3: The Vibrating screening module. There is a double deck shale shaker for the module. There are jetting nozzles on each deck of the shale shaker for heating the oil sludge. The system can use hot water and hot steamer to heat the material.
Module 4: The Decanter centrifuge separation module. It is for solid and liquid separation, the purpose of the decanter centrifuge is to remove the ultra fine solids.
Module 5: Oil-water-slag three-phase separation module. There are 3-phase centrifuge to separate the oil, water and soil.
Module 6: Chemical dosing module. The chemical dosing module is to supply chemicals for the whole system.