GN Solids Control makes some high speed decanter centrifuge package for an European client. The high speed decanter centrifuge will be used for dewatering treatment.
The supply scope of the dewatering centrifuge package including following items: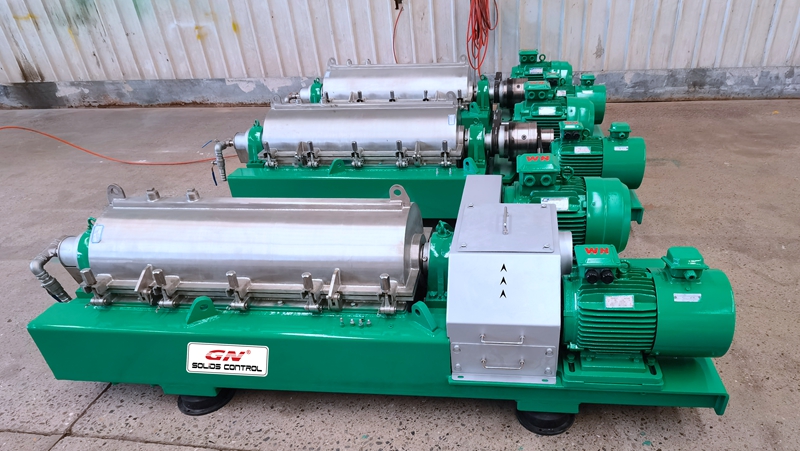 1) It includes 3 ea GNLW224EP-VFD decanter centrifuge. It is a 9 inch bowl mini size decanter centrifuge, and it is also the smallest centrifuge model made by GN Solids Control.
GN Solids Control 9 inch decanter centrifuge is widely used for Industry Waste Water Treatment and for Diamond Core Drilling Fluids Treatment. The max. speed of the 9 inch decanter centrifuge is up to 5000GPM, and the typical speed can reach up to 4500 RPM. A VFD control panel is equipped for the high speed centrifuge to adjust the working speed from 0 to 4500 RPM. Clients can choose the suitable bowl speed and conveyor speed per material situation and to reach the best separation performance.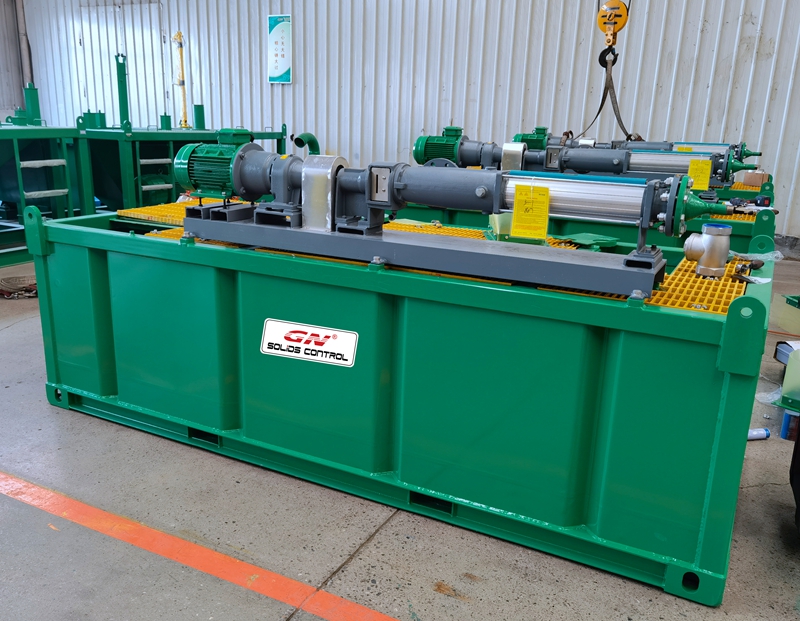 2) 3 packages of dewatering tank. The centrifuge feeding screw pump is equipped on each tank for compact design. The wetted parts of the feeding screw pump is made from wearing resistance material for long lifetime. The tank package can also be used as Dilution tank and self-priming centrate pump for the high speed decanter centrifuge.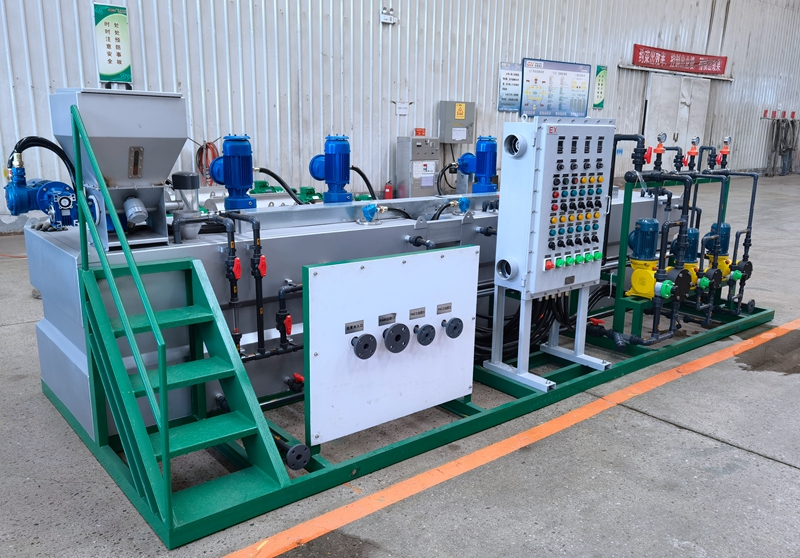 3) A chemical dosing unit is equipped for the 3 ea high speed decanter centrifuge and the 3 dewatering tank units. All tanks, pipelines and internal plumbing are fabricated from 304 Stainless Steel. The chemical dosing unit is equipped with necessary dosing pumps, backup pumps, stainless steel agitators,Screw Conveyor for feeding powder chemicals, etc…
The chemical dosing unit capacity is designed and made to supply chemicals for the 3 decantering centrifuge unit. When the feeding screw pump suck slurry from the tank, chemical dosing unit will enhance chemicals into the feeding pipe. Slurry and chemicals will mixing and react at the feeding pipe before enter into decanter centrifuge.