Through some months tough manufacturing, GN Solids Control finished a 56,000 bbl liquid mud plant. It is the largest liquid mud plant designed and made by GN Solids Control. The 56,000 liquid mud plant will be shipped to an international drilling fluids service company.
The liquid mud plant includes mud treatment modular, mud mixing modular and mud storage modular. The 56,000 liquid mud plant includes below modular: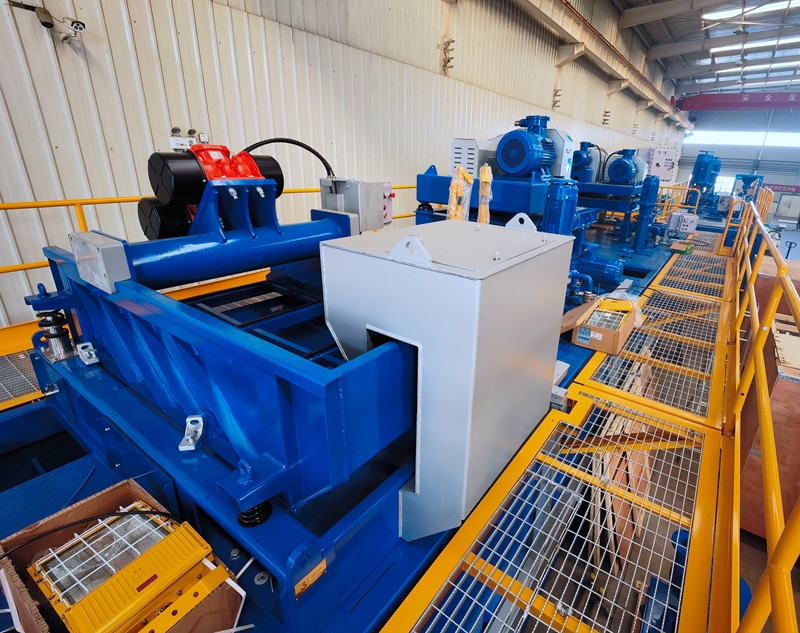 1. Drilling mud treatment modular with horizontal mud tank: it includes 1 qty of drilling mud shale shaker, the model is GNZS594F. It is a 4-panel linear motion shale shaker to treat the drilling mud. 1 qty of middle speed decanter centrifuge, the model is GNLW452D. The middle speed decanter centrifuge is used to recover batonite. Besides the middle speed centrifuge, there is a high speed centrifuge GNLW363C. The high speed decanter centrifuge is used to recover fine solids and reduce mud weight. Operators can choose to use neither one of the centrifuge, or use both centrifuge.
2.Mud mixing modular with horizontal mud tanks: mud mixing pump 4 ea, mud mixing hopper 4 ea. The mixing pump type used in the liquid mud plant is centrifugal pump with dual sealing system. Besides mud mixing, centrifugal pump can also be used for mud feeding, for mud pump supercharge, for mud transfer and etc…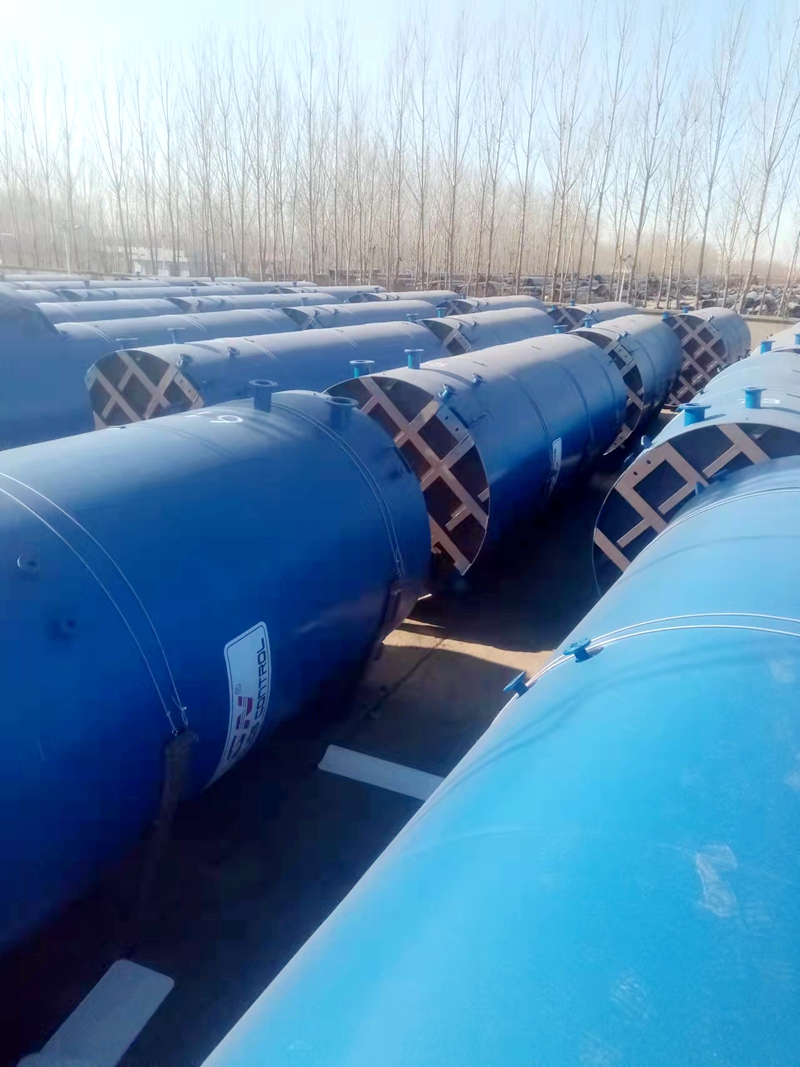 3.Vertical tanks for mud mixing: There are qty 70 vertical mud tanks with volume 500bbls (80m³). It is a hugh work to build such big qty big tanks.
Besides liquid mud plant, GN big advantage is to make drilling mud treatment system for oil and gas drilling, slurry treatment system and desandling plant for non-oil drilling mud, like water well drilling, piling, trenchless, CBM, micro tunneling, etc…). And GN major products is to make oil sludge treatment system, waste water treatment system, and other liquid and solids separation applications.