GN Solids Control major products is to make full package drilling cuttings and drilling waste management equipment. GN Solids Control is capacity to make drilling mud solids control and drilling cuttings treatment equipment to fit for clients' job site situation.
Before the end of the last month 2021, GN Solids Control shipped a cuttings dryer package for an Africa client. The cuttings dryer package will be used to treat the drilling cuttings generated from drilling mud solids control system. Below are the major processing equipment included in the cuttings dryer package.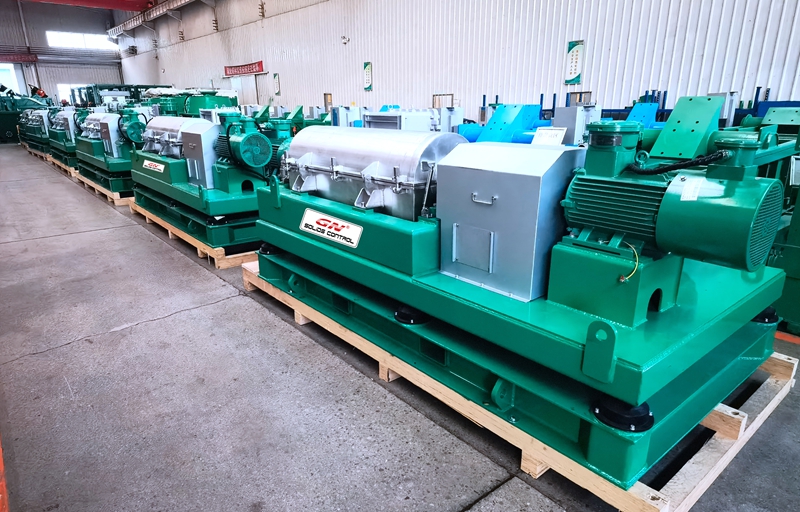 1) There is Qty 1 vertical cuttings dryer in the cutting drying package. Vertical cuttings dryer is used before decanter centrifuge. It is used to reduce the OOC in the OBM cuttings and to recover usable drilling fluids. Normally, GN Solids Control use 4kw screw pump as flush pump for vertical cuttings dryer. Sometimes, clients use 7.5kw screw pump as flush pump in order to interchangeable with centrifuge feeding pump. GN Solids Control can offer flush pump electrical control inside the vertical cuttings dryer control panel.
2) There are Qty 4 fixed speed decanter centrifuge with high speed and lower speed for drilling mud treatment. It is the most hot sale centrifuge model from GN Solids Control: GNLW363CG. 5.5kw and 7.5kw screw pump is recommended to feed for the centrifuge. The electrical control of the feeding pump is inside the centrifuge control panel. As there must be interlock system between centrifuge and feeding pump to protect the centrifuge from overload.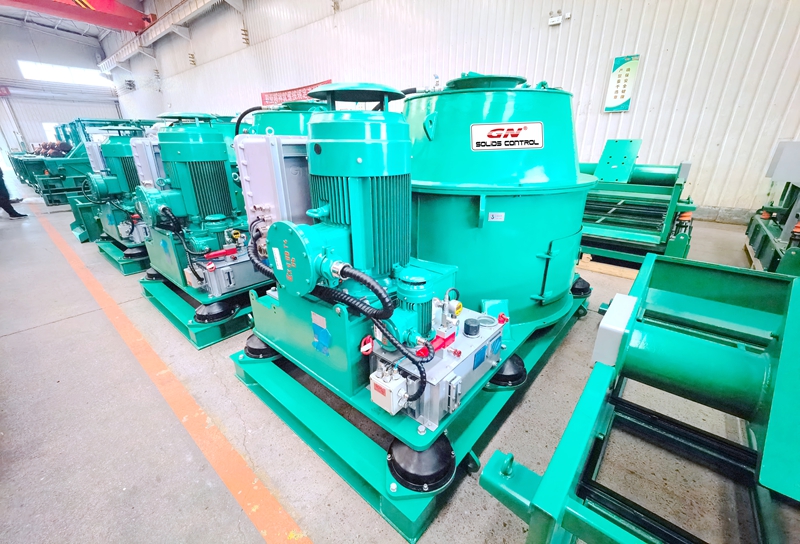 3) Screw conveyor is a popular transfer equipment used at oil and gas drilling job site. It is widely used to collect drilling cuttings from solids control shaler shaker and mud cleaner. And than feed to other cuttings drying equipment. GN Solids Control makes various size screw conveyor, the auger diameter is 10 inch, 12 inch, 14 inch, and 18 inch. GN Solids Control offers fixed speed screw conveyor and variable speed screw conveyor for optional.