GN Solids Control can make automatic mud tank cleaning system for onshore and offshore applications. The automatic mud tank tank cleaning system is used together with high pressure wash gun. The high pressure wash gun is used to wash mud tanks, the automatic mud tank cleaning system is to separate the waste slurry and reuse the water to clean mud tanks again.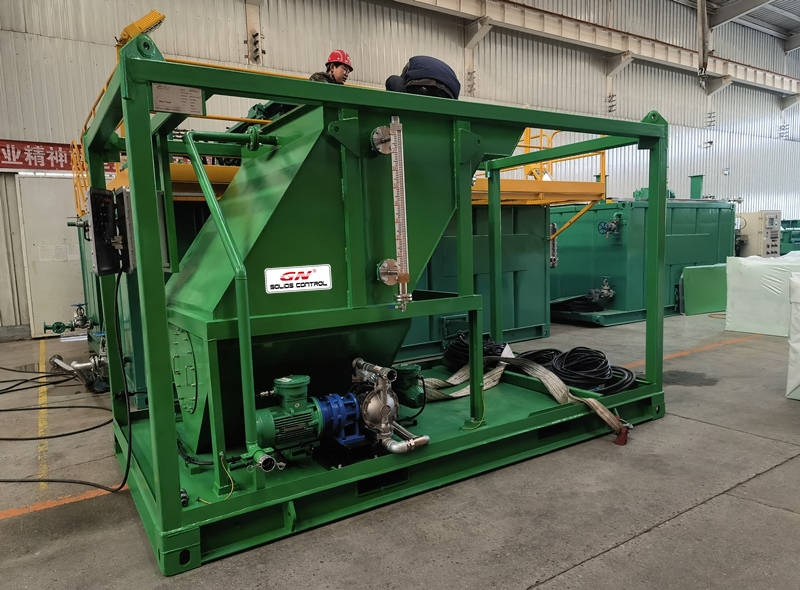 The normal design GN automatic tank cleaning system is mounted on a skid for easy movement. This week, GN Solids Control finished a customized tank cleaning system for offshore platform. Compared with onshore tank cleaning system, the unit for offshore is customized design, it is composed of separate small modular for easy lifting. Below are the major separation modular of the offshore automatic tank cleaning system.
1: Automatic high pressure wash gun modular to flush and clean mud tanks.
2: The suction unit to suck the waste slurry which is generated from tank cleaning.
3: Waste slurry separation modular to separate the liquid and solids inside the waste slurry.
4: The storage and transfer modular.
5: the solids skips to collect drill cuttings and transfer to other places. The solids skips are equipped with covers. There are rubber sealing on the covers. During shipment, the solids skips can be locked and sealed to avoid leakage. It is widely used for solids waste and hazardous material transfer.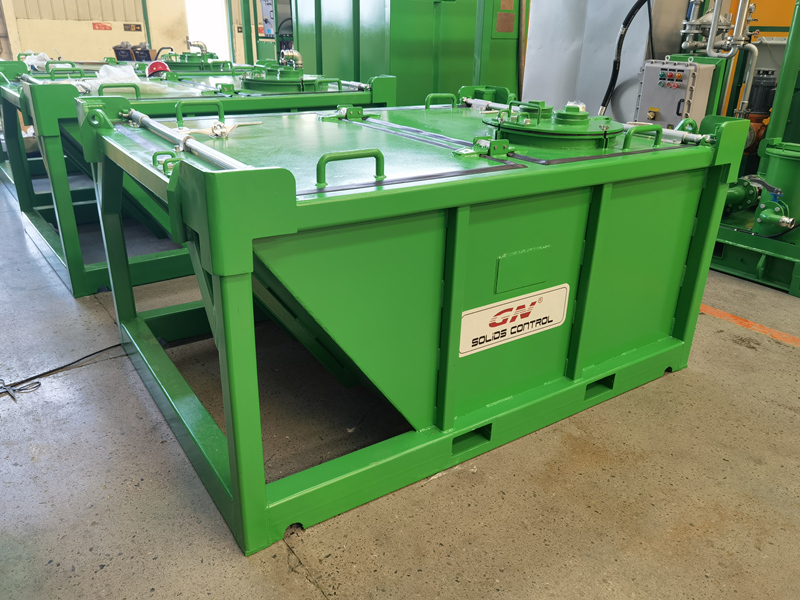 Besides automatic mud tank tank cleaning system for onshore and offshore, GN Solids Control is also capable to make other waste management separation equipment, like waste water treatment unit for oil and non-oil slurry treatment.
GN Solids Control can also make drilling cuttings treatment system to make water base mud and oil base mud and cuttings. After separation, some clients may want to recover as more drilling mud as possible for reuse. Or they want to separate the liquid and solids and to reduce the total waste. According to clients separation demands, GN Solids Control will offer various solution.