GN Solids Control has been established for more than 10 years, and has provided complete sets of solid and liquid separation equipment for customers in many countries, including the United States, Canada, Australia,Singapore, Malaysia, Egypt, UAE, Oman, Kuwait, Saudi, India, Indonesia, and so on. Weeks ago, GN Solid Control delivered a complete set of solid and liquid separation equipment for construction mud treatment to an Australian customer. It is not the first one liquid and solids separation unit GN Solids Control exported for Australia.
Australia has higher standard even than European market. There are many special request demanded from Australia clients. GN Solids Control exported over 10 complete sets of waste management system and slurry treatment unit to the market. Every unit is specially designed and made per clients' request to suit for their demands and applications.
With the rapid development in recent years, the construction mud dewatering treatment system manufactured by GN Solid Control has helped customers successfully recover a large number of valuable materials, save a lot of water resources, improve customers' economic benefits and meet the requirements of environmental protection.
The liquid and solids separation unit made for the Australia client including follow items: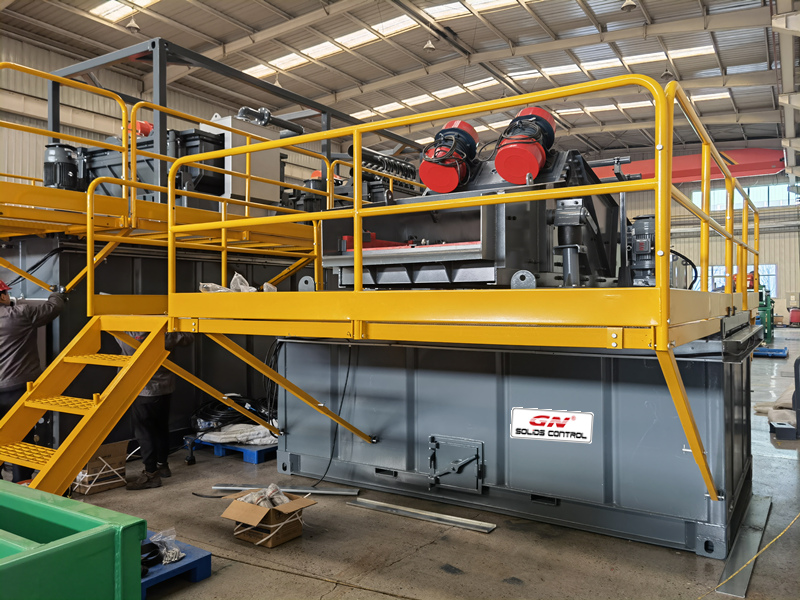 1. Linear dewatering shale shaker
The linear motion shale shaker is used for dewatering treatment. It is specially designed to separate larger and coarser solid particles. The construction mud enters the shaker screen through the charging funnel to separate large-diameter solids such as large stones. The service life of the screen on this vibrating screen is longer than that of the traditional woven screen.
2. Double-deck mud shale shaker
The liquid phase come from the coarse separation dewateting shale shaker enters the double-layer mud shale shaker GNZS706 again. GNZS706 double-deck shale shaker is a two-stage separation, which enters the bottom layer of the double-layer vibrating screen first. The mesh number of the bottom layer is small, so as to further separate coarse particles. The mesh number of the upper screen is high, and the liquid phase passing through the lower screen enters the upper screen again, and the effect is better.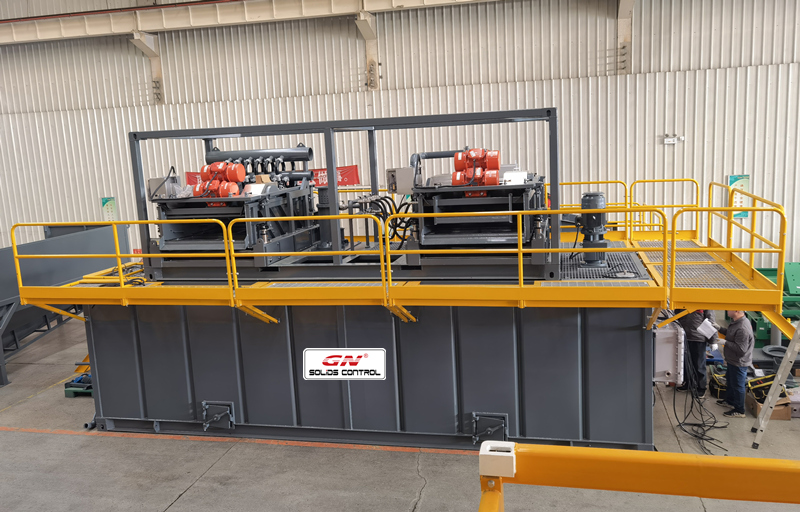 3. 3-1 desander and desilter mud cleaner. It is a combination of drilling mud shale shaker, desander and desilter separator.
4. Decanter centrifuge for fine solids separation.
5. Chemical dosing unit to using together with decanter centrifuge for dewatering treatment.