GN Solids Control has been putting its efforts to produce the highest quality products ever since its establishment 8 years ago. Now GN Solids Control become the best brand in this industry in China and GN Decanter Centrifuge, GN shale shakers, GN Vertical cuttings dryers are enjoying good name among clients.
Take GNLW363CG-VFD as example, it is the best seller model among GN centrifuges, because:
It is 14 inch bowl decanter centrifuge and such is the most widely used size for oil and gas drilling industry.
High speed up to 3900RPM to be suitable for 2-5 micron size particles, which makes the centrifuge to be useful for drilling waste management and dewatering unit.
GNLW363's length diameter ratio is the ideal 3, which helps to dry the particles to a good result.
Best bearings to support the high speed. GNLW363CG-VFD uses genuine SKF bearings for a longer service life and better performance.
Most suitable material as SS2205 stainless steel by centrifugal casting for bowl main body.
Positive pressurized VFD control panel with PLC smart touching screen.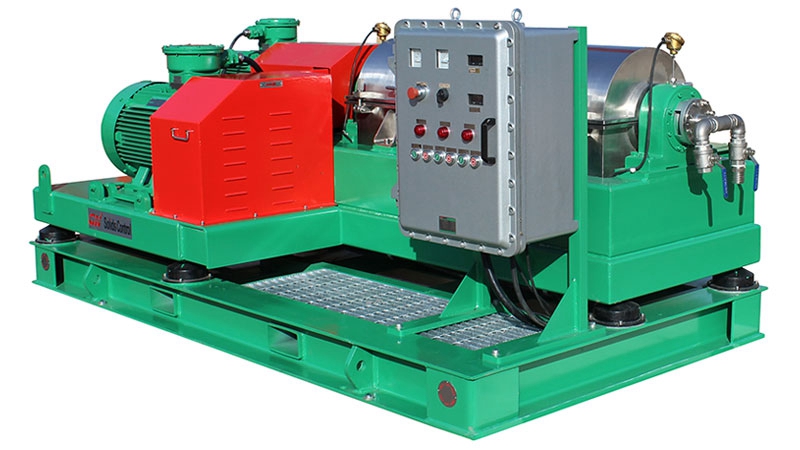 That's why it is adopted by clients from Europe and USA. This set of GNLW363CG-VFD for Europe, is for higher configuration than standard model of GNLW363CG-VFD, the explosive proof standard of this set is ATEX, while it has DNV lifting certificate per client's customized request.
Standard model of GNLW363CG-VFD:
For standard model of GNLW363CG-VFD, the explosive proof standard is EXdIIBT4, other components and parts are exactly same as above mentioned model. For the same size decanter centrifuge, GN Solids Control could also provide constant speed control panel with extra 1 or 2 pulley and belt for option in order to give more available speeds.
And also, GN has economic configuration decanter centrifuge of same size and speed, with bearings as genuine NSK or FAG, and some other differences in materials, which is more suitable for the solids control applications.