GN Solids Control have a widely clients from overseas market. Recently, we have one client from Thailand bought one set 500gpm mud cleaning system for HDD project. The client is GN old customer who have used our solids control equipment in about two years before. The drilling mud system is working for a government pipeline project.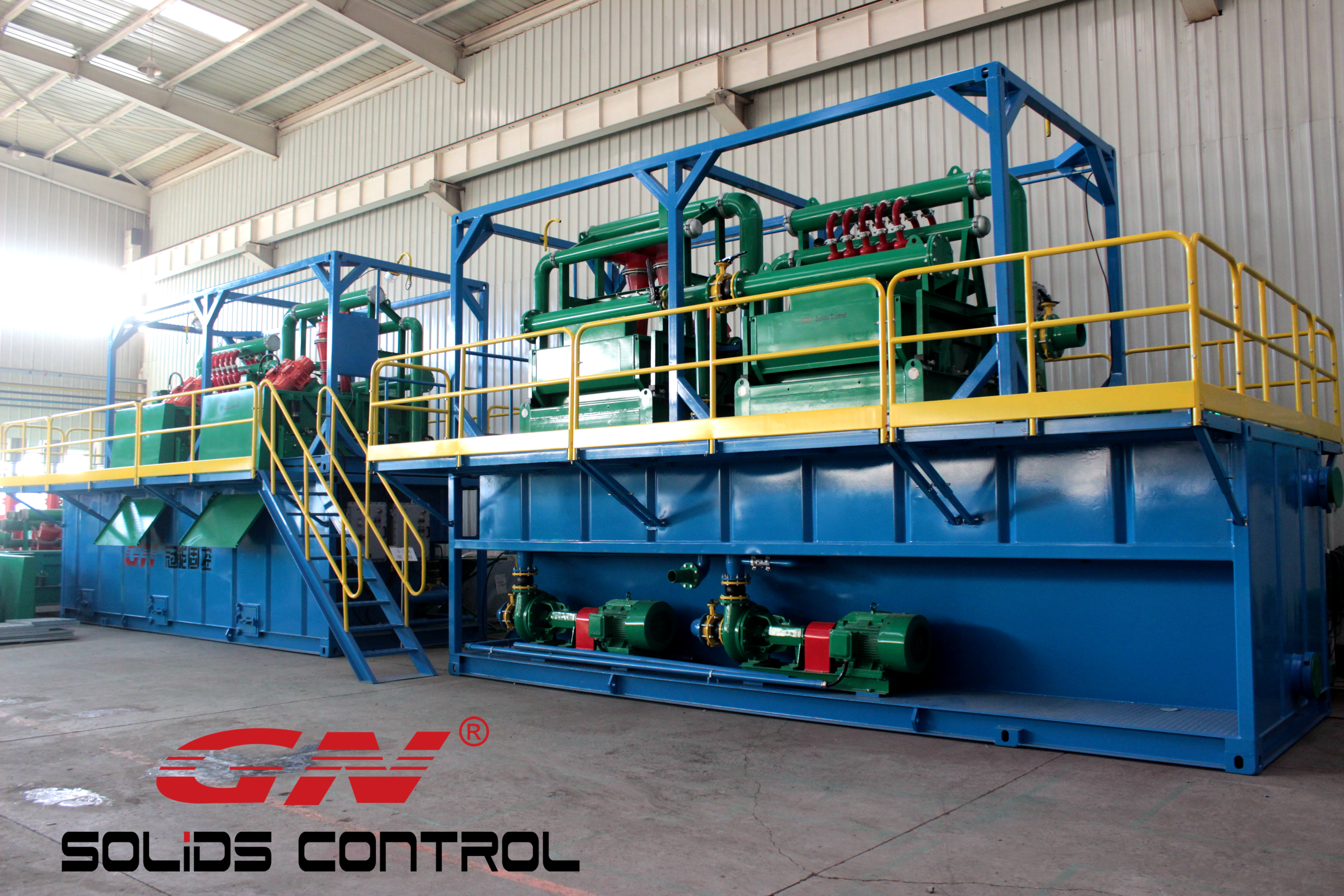 The 500gpm drilling mud system including below components:
1) Shale shaker. The 4 panel shale shaker with longer shaker deck can treat the drilling mud in much better performance. The composite material shaker screen is replacement for Swaco Mongoose shaker.  This model shaker GNZS594 series have been used for CNPC, Sinopec, GSE, etc. many big drilling companies. The feedback is very good, reasonable price and very high efficiency performance.
2) Mud cleaner. The mud cleaner is with one same GNZS594 series shaker, with one set desander cone and 8pcs desilter cones. The mud cleaner is three in one unit, much compact design, and good performance.
The mud cleaner need two sets centrifugal pump for feeding the desander cone and desilter cones.
For oil drilling field, Most of client will need 2 sets decanter centrifuge for operation. The dual centrifuge system including one set high speed decanter centrifuge for lower gravity solids removal; one set lower speed or middle speed decanter centrifuge for high gravity solids removal; screw pump for feeding the dual centrifuge will be also concluded, as well as telescopic high skid for installation.
But for HDD field, generally clients only require decanter centrifuge in big project and with much complex geomatics condition. Most of client will choose GNLW452 middle speed centrifuge for proper use. As it is for HDD, the drilling depth will not so deep as oil drilling, and high speed decanter centrifuge is not necessary. Middle speed with big treating capacity and about 1800RPM bowl speed can work perfectly for these kinds of job.