GN Solids Control makes various sizes vacuum pump for solids and sludge transfer. It is a type of powerful suction pump for long distance transfer.
Based on the standard models, GN Solids Control can make some customized design to suit some special applications.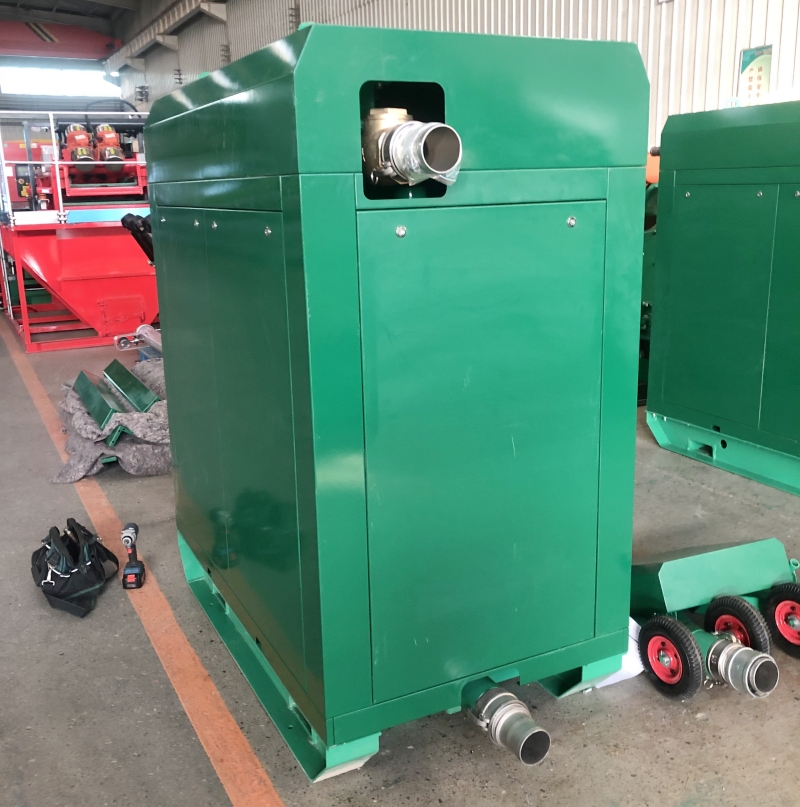 Recently, GN Solids Control finished a mute type solids vacuum pump. The pump will be used for tunneling slurry transfer. The the tunneling activities are mostly taken in cities. High noisy is prohibited. Hence GN Solids Control designed and made a Sound insulation box to cover the vacuum pump. It is to reduce the working noisy into the accepted level for operations inside cities.
GN Solids Control sludge vacuum pump is also called as solids vacuum pump, or sludge vacuum pump. With the unique structure design, GN Solids Control vacuum pump is specially suits the very tough circumstance. As there is no rotating components inside the vacuum pump, it is more stable and with less maintenance. GN Solids Control vacuum pump can generate vacuum pressure for suction depths up to 10m. And the solids contents can suction sludge with solids content up to 80%.
GN Solids Control vacuum pump can be used to suck and transfer material in oil and gas drilling, and other industry application, it includes but not limited to below materials:
1. The drilling cuttings and other solids waste discharged from shale shaker, mud cleaner and centrifuge transfer in oil and gas drilling.
2. The drilling mud transfer in oil and gas drilling, as well as non-oil drilling activities.
3. Oil sludge, oil waste, or other waste material, tank bottom cleaning waste,etc…
4. Waste pit cleaning and other Hazardous waste recovery jobs
5. Barge holdings and vessel bottom clean out
6. Bulk tank and silo transfer of material
7. To suck and transfer Sand; Course, fine, conventional and frac sand of construction field
8. Mining instry material transfer
9. The pump can be used in farms, to transfer feed, animal waste, etc.