GN Separation Equipment Co.,Ltd, with brand name GN Separation, is a company 100% owned by Hebei GN Solids Control Co.,Ltd. (Brand name: GN Solids Control).
GN Solids Control is focusing on oil and gas drilling, water well drilling, tunneling, piling, pipe jacking, and other kinds of drilling and trenchless activities.
As a 100% subsidiary company of GN Solids Control, GN Separation is focusing on other kinds of centrifugal separators, vibrating screen, dewatering screw press, and various transfer pumps.
In order to offer clients more professional technical support, from 2023, GN Solids Control divide its mining industry to operated under GN Separation, and set up a separate department to focusing on this field.
And plus, GN Separation, together with GN Solids Control, officially promote the new serials large area screen separators. It includes following types: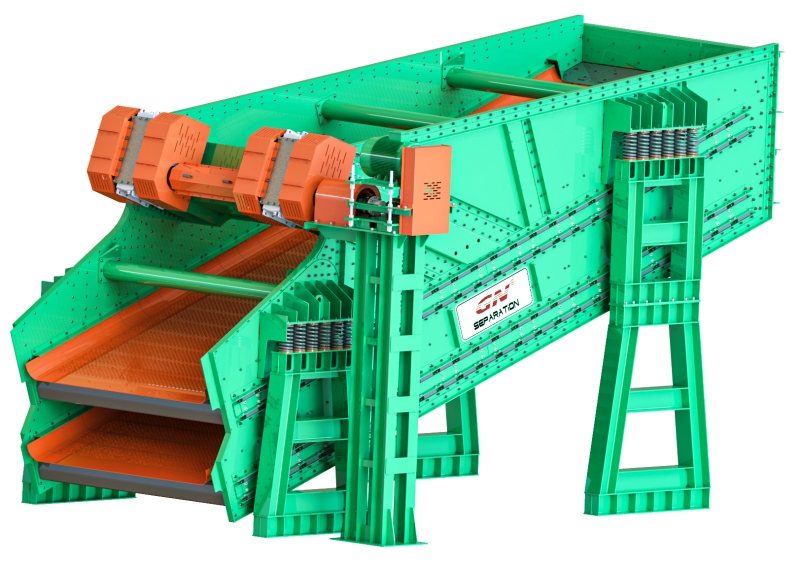 Model 1: Large Flip Flow Screen for mining separation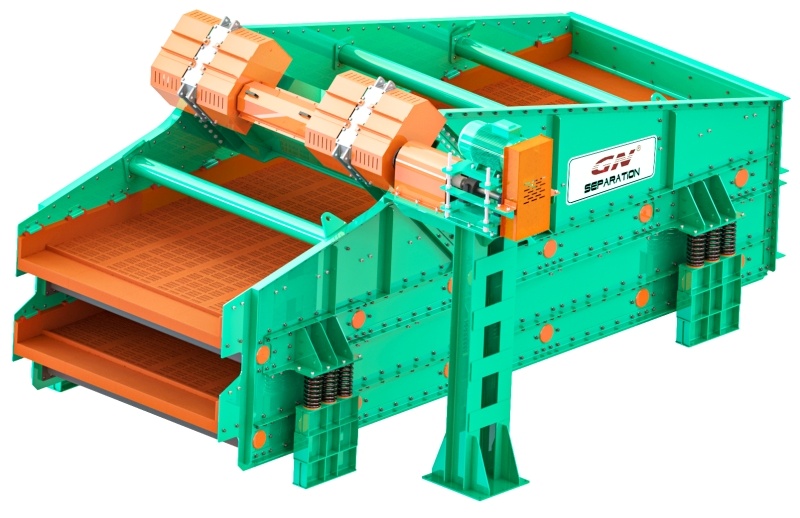 Model 2: Large Linear Vibrating Screen for mining separation.
GN large linear vibrating screen Is mainly composed of box type vibration exciter, Screen box , vibration damping spring, support and driving device, and the running amplitude track is linear. The Screen machine can be arranged horizontally or at an inclined angle is widely used in wet classification, dewatering, demineralization, tailings dry discharge and other process links in mineral processing , coal preparation , gravel aggregate building materials , chemical industry and other industries . The screen surface structure is generally divided into single layer or double layer . The model of screen unit can be customized according to customer requirements.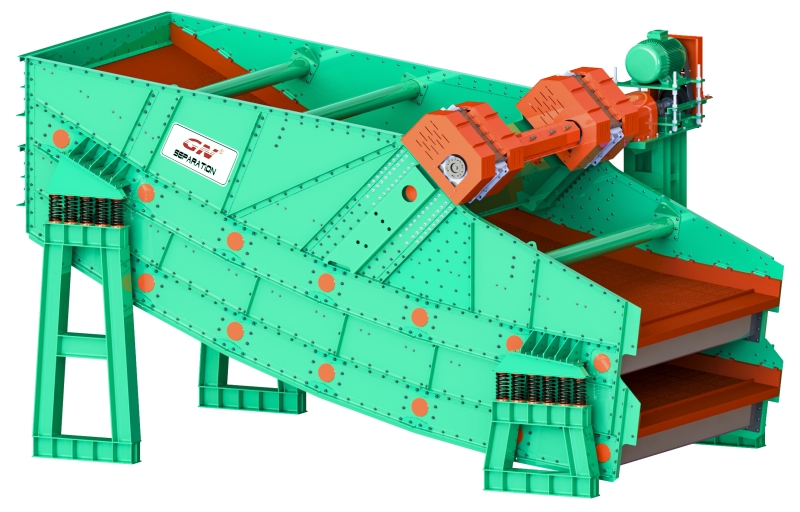 Model 3: Large Banana Vibrating Screen.
Unlike traditional screen deck, there is a angle of the screen surface. The broken line screen surface design formed by the combination of continuous multi-stage angles is adopted, the inclination angle of the screen surface at the feeding end is large, it is to help the material move and layer easily.
Unlike the metal frame and composite frame API screens for oil and gas drilling field are made of flexible polyurethane. The advantage of mining industry screens is that, it is a kind of high molecular polyurethane elastomer with excellent physical and mechanical properties: high strength, high elasticity and high wear resistance.
Besides large screen separators, GN Separation supply various types of centrifugal separators, it includes, 2 phase decanter centrifuge, 3 phase decanter centrifuge, disc centrifuge, etc…