GN Solids Control makes high quality composite material replacement screens for most of the popular shaker models.
Compared with the traditional metal frame screen and the dip process, composite material shaker screens are with more advantages. Its lifetime is more than double, and the manufacturing process is more environment friendly. The metal frame shaker screen and the dip process shaker screen can only stock for 1 year or max. 2 years. They are easy to become aged. But the composite material are made from fiber glass plastic, which can last for long time, the composite screen can be stocked for 5 years, and the plastic material can be recycled.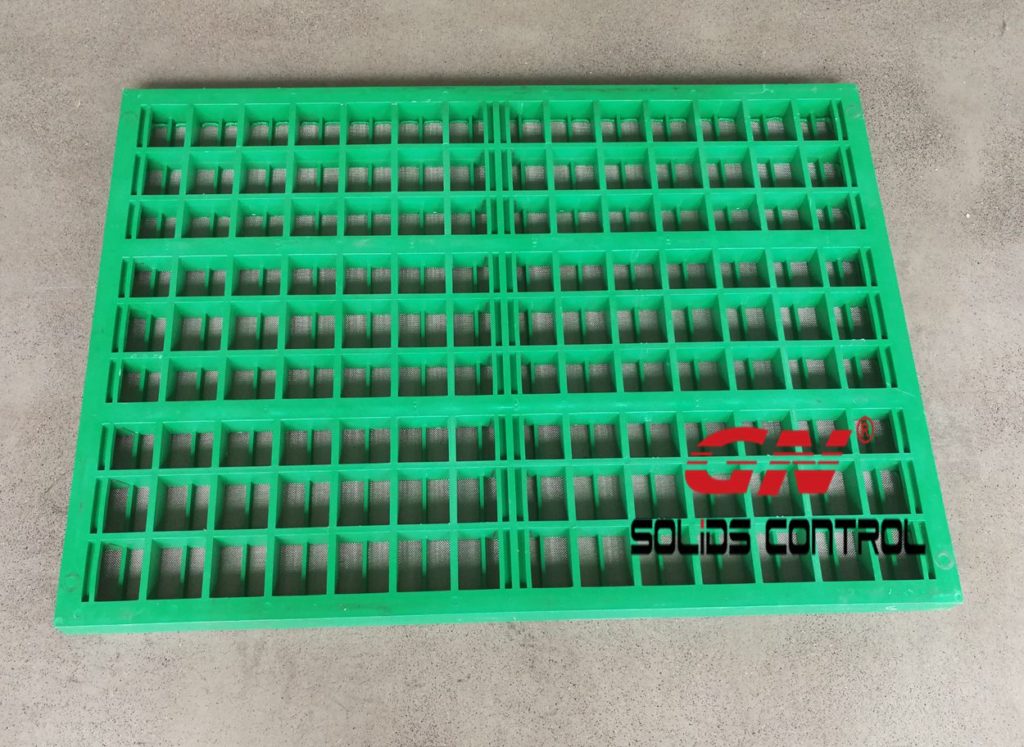 Besides above advantages, GN Solids Control offers rubber sealing plugs to repair the composite material shaker screens. In many cases, there is only small area wire mesh broken, but the screen frame and most areas are in good condition, after repairing the screen with GN rubber sealing plug, the screen can last another some days.
Below is the procedures of how to repair screens with GN rubber sealing plugs.
Step 1: Cut the broken mesh square hole by knife, ensure the cut edge to be flat and smooth, the hole edge mesh burr should be no longer than 1.5mm.
Step 2: Install Rubber sealing plug as show as the photo, from screen front side to bottom side. Use hammer carefully to make sure the rubber plug insert into the screen hole completely, but not damage the screen wire mesh.
Step 3: Plug top surface should not higher than screen surface. When the rubber plus inserts to the screen frame properly, it should be 1 ~ 2 mm lower than the screen wire mesh surface.
As the screen frame designs are different, some screen models may have more than 1 kind of rubber plug. Below is the rubber plug quantity for most of the popular shale shaker screen models from GN Solids Control:
1.1 Only request 1 kind plug screen model:T585、TMD3、BVS1、BVS2
1.2 Need 2 kinds of plug screen model:B380、B635、F737、G70F、G70E、G70D、G75F、G75E、G75D
Example:
As show as below photo, hole A an hole B are for the same screen model, but with different dimension. Choose the right size plug to repair screens.