GN Solids Control company just finished a package of solids control shale shaker and mud cleaner for an overseas client. The package includes 3 sets solids control shale shaker, plus a 1500GPM combo-type 3-1 mud cleaner separator.
As we all know, shale shaker and mud cleaner is the basic and most popular separation equipment for oil and gas drilling, as well as water well drilling, Horizontal directional drilling (HDD), CBM Drilling, piling, pick-jacking, and other trenchless activities. Various standard and sizes of shale shaker and mud cleaners will be chose and applied based on the jobsite situation and clients demands on separation performance.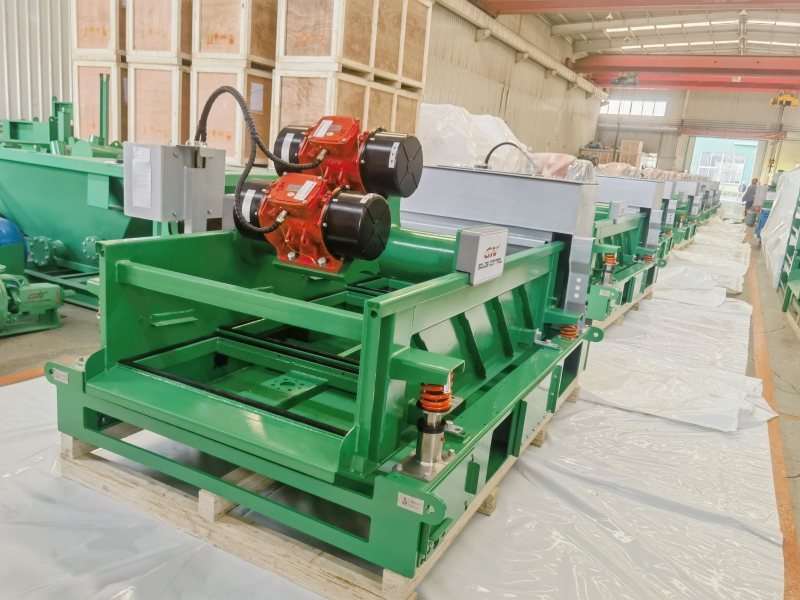 3-panel and 4-panel single deck shale shaker is the most popular size for oil and gas drilling. In this project, GN Solids Control offered 3 sets of 4-panel shale shaker to work together with a set of 1500GPM combo-type mud cleaner to reach the 3-stage solids separation. It is the high standard configuration.
The 1500GPM combo-type mud cleaner is applied the same model 4-panel big size shale shaker. The advantage is that, clients can use and stock the same spare parts and replacement screens as their solids control shale shaker. Compared with other brands mud cleaner, GN Solids Control mud cleaner applied a collection hopper under the liquid discharge of desander cone assembly. In case of need, the jobsite people can remove the cone assembly and use the mud cleaner as a separate shale shaker.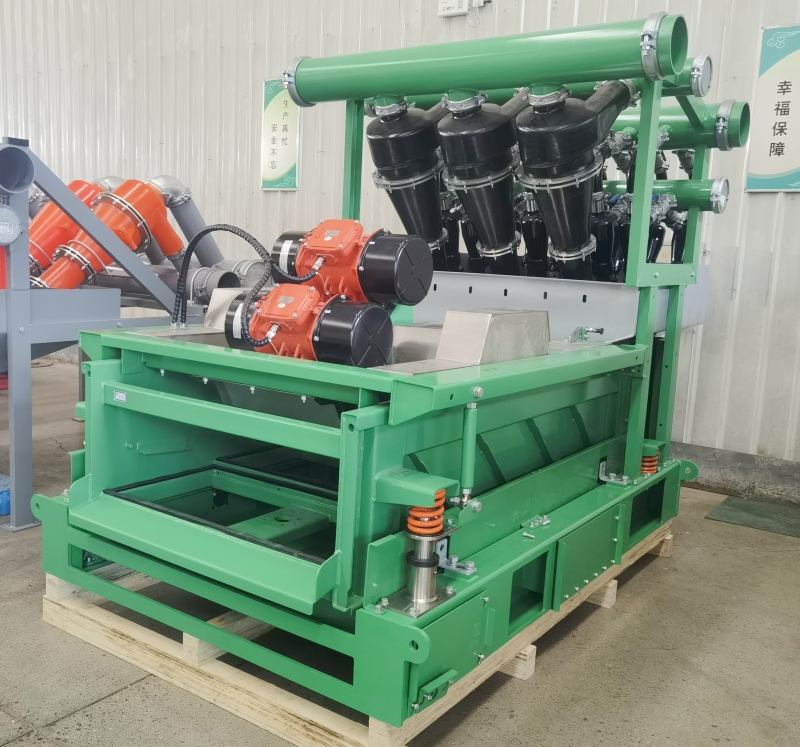 4-Sometimes, clients want to save cost, so they will have other economic configurations mud cleaner. One option is that, they use a separate desander separator and a separator desilter separation with a 2-panel mini size shale shaker. Another option is that, clients can use desander separation and desilter separator without under flow shale shaker.
For all serious GN Solids Control brand shale shaker, there is a built-in type tool box on the shale shaker pedestal. The small size normal tools and / or spare parts can be put on the tool box for easy use.