GN Separation is the branch company of GN Solids Control. Recently, GN Separation is complete and production and commissioning of a 3 phase decanter centrifuge for overseas fish oil processing plant. All the material standard and production process are specially done to suit for the food industry centrifuge applications.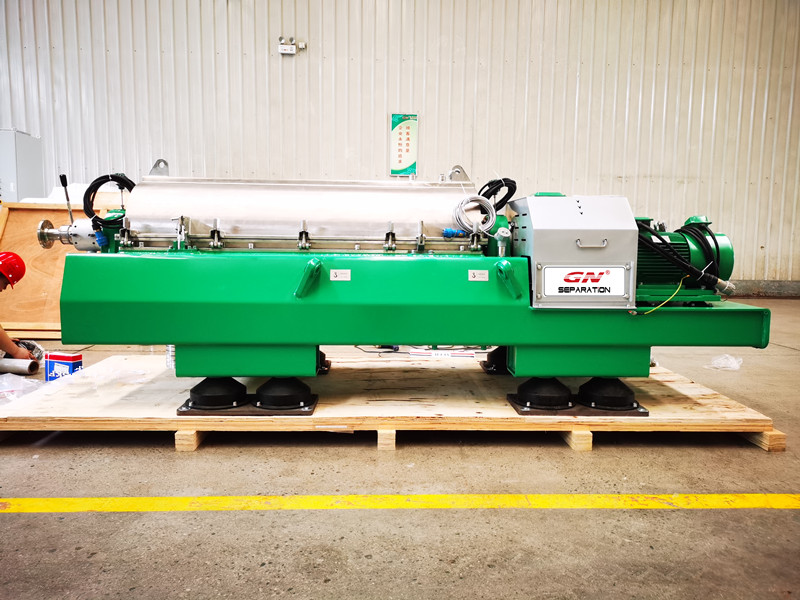 The decanter centrifuge model for fish oil separation plant is GNLWS364-VFD. The model is designed for 3-phase separation. The bowl of the decanter centrifuge is 14 inch. And the length and diameter ratio of the decanter centrifuge is up to 4. VFD control panel is equipped for the high speed decanter centrifuge. The operators can adjust bowl speed and conveyor speed based on the material situation and their separation demands. The enclosure of the VFD control panel is container steel for more durable. And hte VFD control panel includes 3 VFD control for the main drive motor, for back drive motor, as well as the VFD control on the feeding pumps.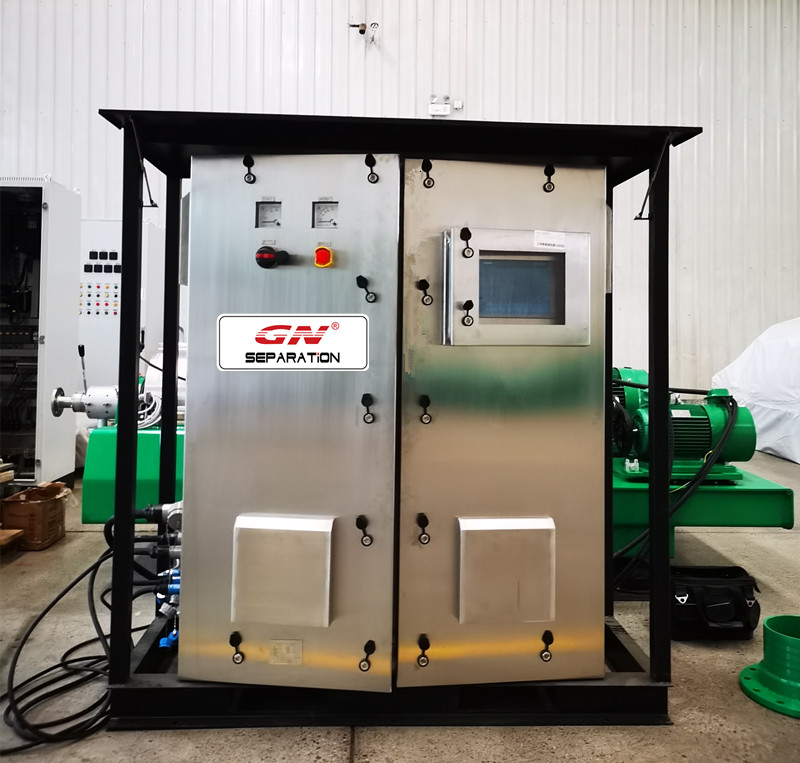 The manufacturing time of decanter centrifuge is much longer than other separation equipment, like shale shaker, degasser, mud cleaner, etc… As the components of centrifuges are much more complex, and it takes more testing during production and before delivery.
Every decanter centrifuge made by GN Solids Control / GN Separation will be fully inspected and test before delivery from GN factory. Below is the general testing process in GN factory for every centrifuge before delivery.
1. After assembly, the decanter centrifuge must be running at the rated speed without load for at least 4 hours.
2. The decanter centrifuge will further be test with water at rated speed for at least 30 minutes, and the total water test should no less than 2 hours at the factory.
Besides the 14 inch 3 phase separation decanter centrifuge, GN Solids Control makes other small size and bigger size decanter centrifuge and disc centrifuges for various applications. And plus, GN Solids Control makes oil field shale shaker separator and mining industry screen separators.