Vertical cuttings dryer is typical processing equipment for drilling cuttings treatment, especially for oil based mud cuttings. It can reduce the oil content in the cuttings to 3 ~5%. In many counties, it is meet the standard for discharge. And the 3 ~ 5% oil on cuttings is easy for transport, and it is easy for next treatment, like thermal desorption unit.
Per different jobsite layout, and the diferent jobsite requirement, there are many ways to feeding the drill cuttings to the solidification unit.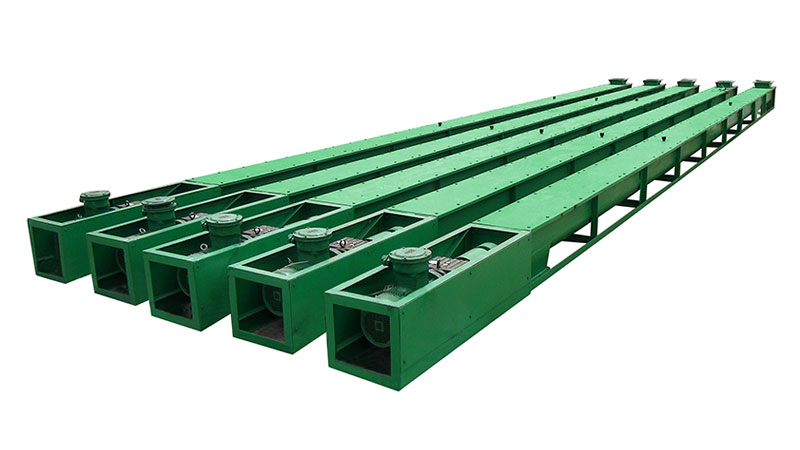 Option 1: Screw conveyor
Auger screw conveyor is the most popular way to transfer drill cuttings to the vertical cuttings dryer, especially for onsite treatment system. Firstly, there will be screw conveyors to collection drill cuttings from solids control shale shaker, desander, desilter and mud cleaner. And then the second screw conveyor system will transfer cuttings to vertical cuttings dryer. After separation, the clean fluids recovered from solids control treatment equipment (decanter centrifuge excepted) will be feed to high speed decanter centrifuge to reduce the mud then, and then the recovered mud will be qualified for reuse again.
But if the drill cuttings is in the waste pit, or the liquid content is very high. Screw conveyor is not suitable.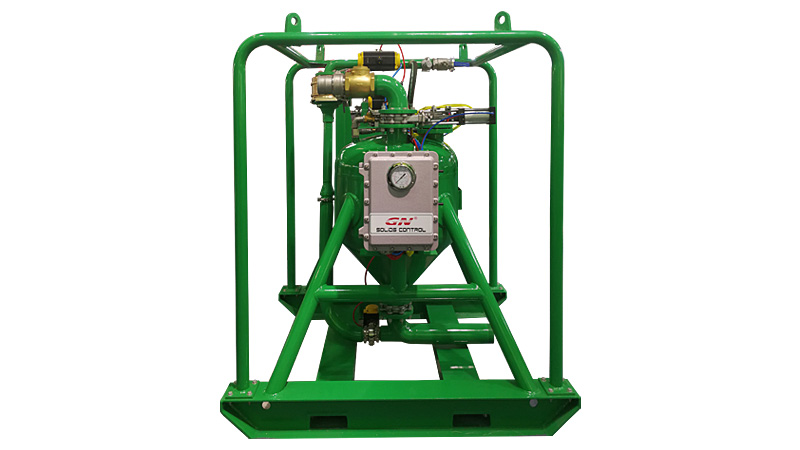 Option 2: Vacuum transfer system
The vacuum transfer pump system has a wide applications. Vacuum transfer system can be used for nearly all applications. The Vacuum transfer system is a 100% air driven system. It can generate high vacuum pressure for long distance suction up to 50 m. The max. transfer length is up to 1000 m. And as there is no rotating parts in the pump. The vacuum transfer pump system allows for high solids content cuttings and big size cuttings up to 170mm. As the vacuum pressure is huge, while the vacuum transfer pump unit is used to feed for the vertical cuttings dryer, there should be some device, like cleancut, between vacuum pump system and vertical cuttings dryer.