A full package of mud cleaning system is under assembly at GN Solids Control Beijing factory. The system will be dispatched to a China domestic company to service their Coal bed methane drilling rigs.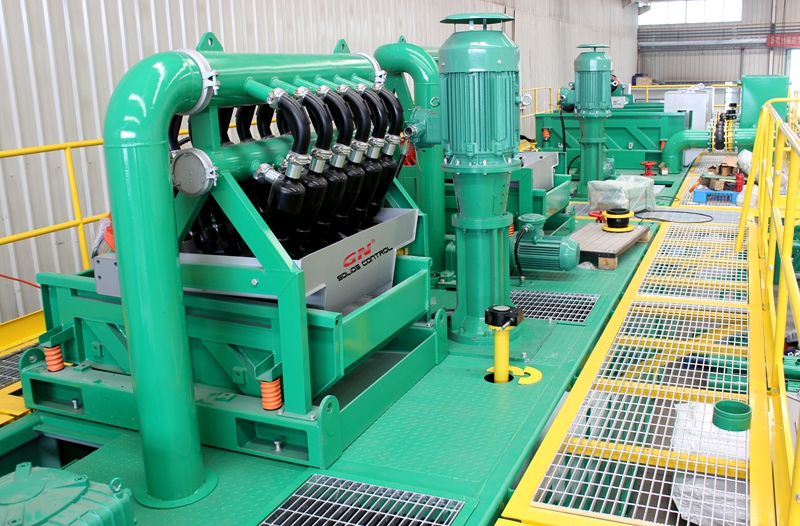 It is a full package Mud Cleaning System for Coal bed methane drilling company (CBM Drilling), including all processing equipment, mud mixing equipment, mud tanks, electrical control panels, all necessary fittings and connecting accessories inside the system.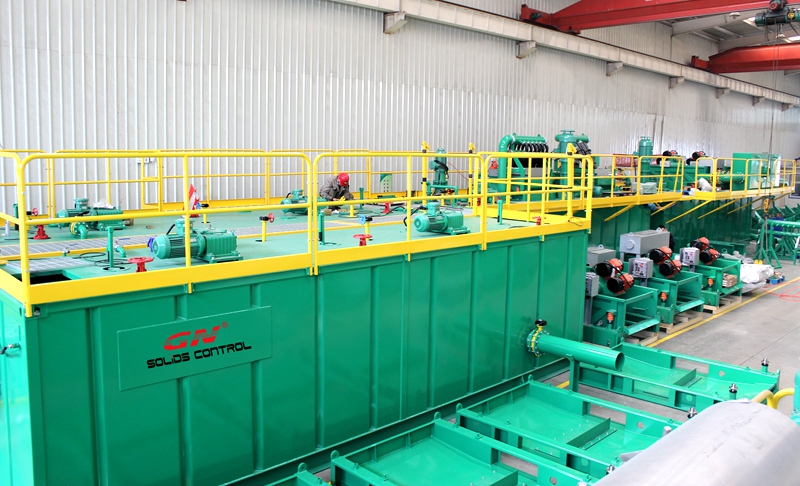 Shale shaker is necessary solids control equipment for drilling mud treatment system. It is the 1rst stage separation to remove big size solids. 2 sets of shale shaker are included in the drilling mud cleaning system for Coal bed methane drilling. The 2 shale shakers are connected by mud distribution box to control the mud flow to each shaker.
After solids control shale shakers, a desander separator and a desilter separator are equipped as the 2nd and the 3rd stage solids control separation. The 10'' desander separator is used to remove solids above 47 microns. The 4'' desilter separation is used to remove solids above 27 microns.
Normally, centrifugal pump is used as feeding pump for desander cleaner and desilter separation. And in this case, the centrifugal feeding pump should be allocated in the tank slope, or on the tank skid. It will reduce the tank usable capacity. In the mud cleaning system for coal bed methane, GN Solids Control does utilize submersible slurry pump to feed for desander separator and desilter separator. In this case, the slurry feeding pump is mounted on the top of the tank with small footprint. It can optimize the tank usable capacity.
On each tank capacity, mud agitator is used to avoid mud settle down. Besides mud agitator, High position butterfly valves are fixed to control the mud flow between each tank compartment.
Mud mixing hopper and centrifugal mixing pump are used as mixing system. A full package of electrical control system are offered for all items inside the mud cleaning system in order to offer turnkey solution to clients.