A couple of days ago, some sets of Solids Control shale shaker, desander separator and desilter separator are dispatched from GN Solids Control factory in Beijing. The solids control shale shaker, desander and desilter mud cleaner will be used to treat oil rig drilling fluids. The solids control equipment will be used for 1500HP oil and gas drilling rigs.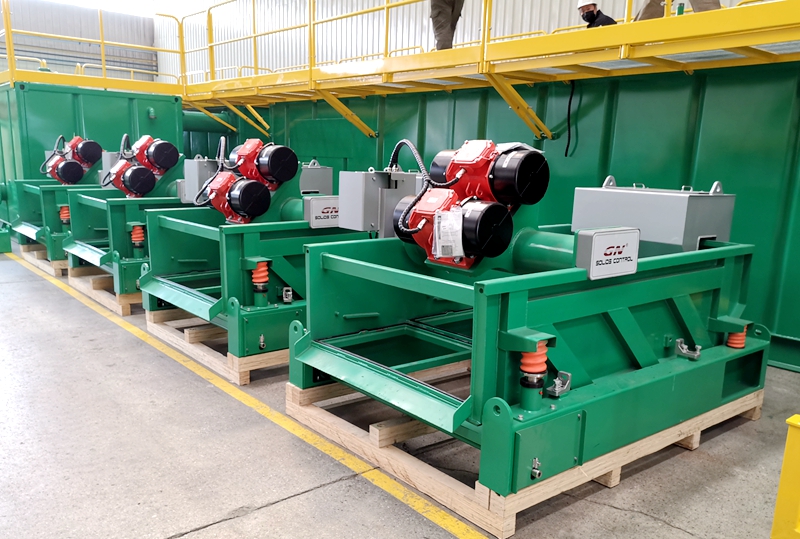 Besides oil rig drilling fluids, the shale shaker, desander and desilter is also popular been used to treat non-oil drilling fluids, like to treat the drilling mud from horizontal directional drilling, CBM drilling, piling, micro tunneling, etc…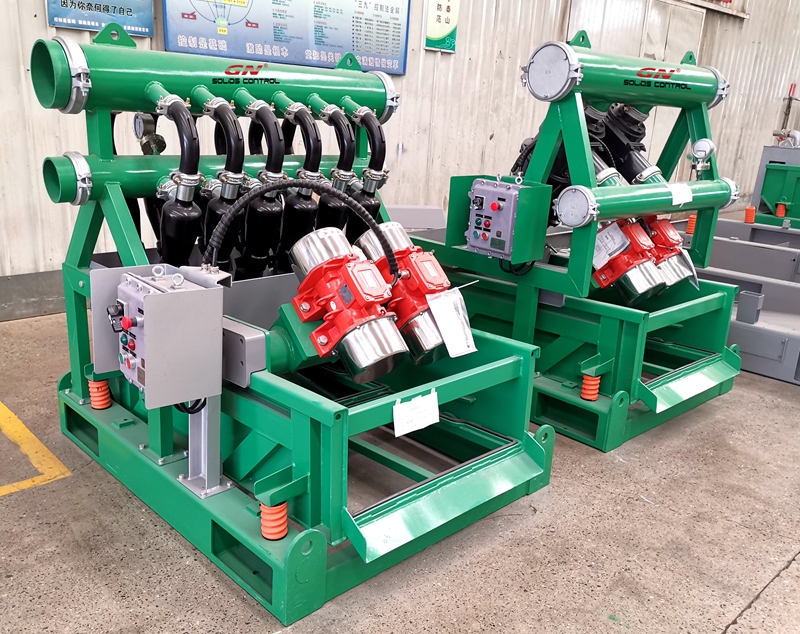 Totally 4 sets of shale shaker are ordered for the 1500hp rig solids control system. It is a 4-panel linear motion single deck shale shaker GNZS594. It is the most hot sale shaker model for drilling mud solids control processing. 3 sets of shale shaker for drilling mud treatment, and the 4th shale shaker will be fixed as backup shale shaker.
The 4 shale shakers will be connected by mud distribution box to each shaker feeding box. There are valves to control the feeding line to each shale shaker. In case any shale shaker is shoot off as broken down, or as maintenance, the rig operator can switch valves to let the drilling fluids goes to the backup shale shake for treatment. The drilling mud purification and drilling act ivies will not be stopped.
Besides 4 shale shakers, a desander mud cleaner and a desilter mud cleaner are used after the shale shaker. They will be used the 2nd and the 3rd stage solids control separation. The desander cleaner and desilter cleaner is fed by centrifugal pumps. The centrifugal pump will suck drilling mud which recover from solids control shale shaker and feed to desander cleaner. And then another centrifugal pump will suck drilling fluids from desander tank and fed to desilter to remove solids above 27 microns.
There is a 2-panel shale shaker under the desander cleaner and the desilter cleaner. The function of the small size shale shaker is to further recover drilling fluids from the desander and desilter outputs.