Sometimes, clients will come to GN to ask for solutions for their new project. Currently a customer said they were working on a project for their client on the improvement of their solid control equipment, and they ask for support from GN Solids Control. As they know GN Solids Control is a specialist for mud solids control and drilling waste management. And GN Solids Control keeps growing fast. GN promotes new equipment and technologies every year.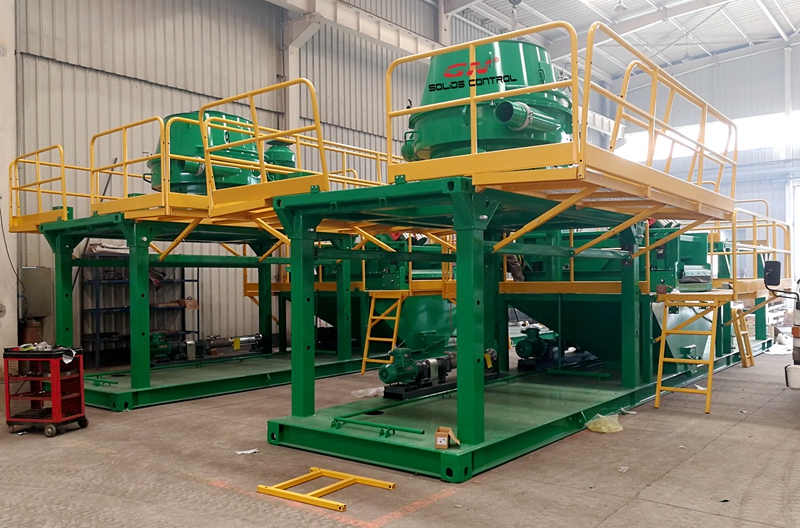 Their challenge is the short time to present to their client a new idea to improve solids control in their rigs. They need to submit their solutions within 3 days. GN Solids Control has rich experience for the zero-discharge mud recovery system, and offers them suitable solution very soon. Their client is looking for a new technology to increase the performance of standard solid control equipment system, improve quality treatment and consequently improve drilling operations with good environmental impact. Their idea which needs more technical support has as principal innovation from the standard process used currently to provide a separate kit including the following high performance equipment's: 1) Two Decanter centrifuges with barite recovery 2) Combined mud cleaner with desander (means desilter + desander and shakers with one or double level). As their existing solids control system mud cleaner is very poor quality. They need to replace it. 3) Vertical cuttings dryer. 4) Small tanks to collect the fluids and transfer it to rig mud system As their clients may use oil based mud or water based mud. The cuttings type is not for sure. GN Solids Control recommend them to submitted the new idea to their client with two proposed design for OBM and WBM based on two skid: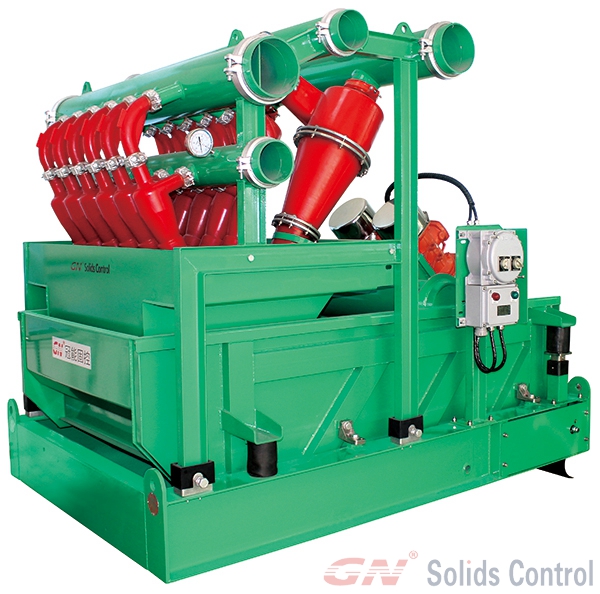 Modular 1: 1 full set of Compacted mud cleaner (desander + desilter) 2 ea feeding pump for the Compacted mud cleaner (desander + desilter) 1 full set of mud tank to collect the fluids recovered from mud cleaner, and transfer it to rig mud system. The tank system is complete with all pipelines and accessories (valves, ladders, guardrails, clean gate, walkways, etc…) within the tank system, explosion proof lighting system, and explosion proof control system for all the equipment within the tank system Modular 2: 1-skid cuttings drying system. Client can choose to use high G shaker for water base mud or VG dryer for OBM. Screw conveyors for solids transfer also showed for their information.