GN Solids Control is a professional decanter centrifuge manufacturer from China, and supplied to worldwide clients. GN Solids Control brand centrifuges are widely used in Canada, Australia, U.S.A, South America, Turkey, Iraq, UAE, Oman, Kuwait, Indonesia, Egypt, Algeria and other countries. GN Solids Control makes oilfield Decanter centrifuges, drilling fluids decanter centrifuge, and various types of high speed drilling mud Decanter centrifuge for solids control, dewatering and waste management.
GN Solids Control is capable to offer customized control system to suit for all GN brand centrifuge, it includes but not limited to fixed speed control centrifuge, variable frequency drive control centrifuge (VFD centrifuge), full hydraulic drive decanter centrifuge (FHD centrifuge).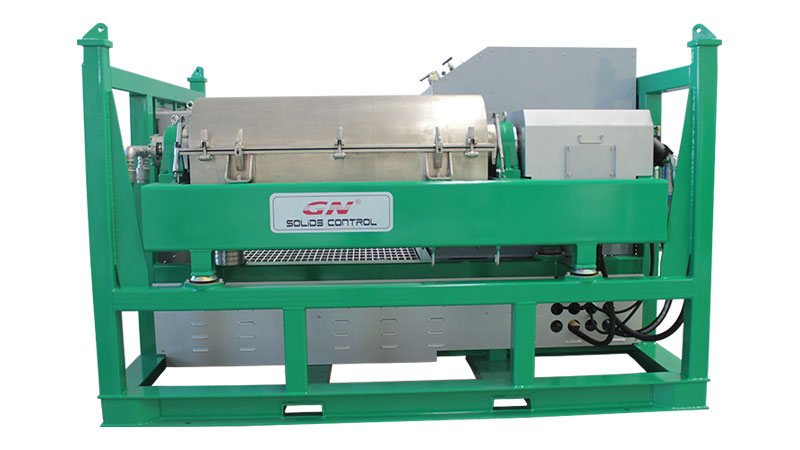 GN Solids Control is among the fewer manufacturer who is capable to make Explosion Proof Pressurized Control Panel for VFD centrifuge. GN Solids Control Pressurized VFD Control Panel is equipped with 2 types of auto- cooling system: vortex tube cooling system and explosion proof air-conditioner cooling system, which is especially designed and used in high temperature ambient up to 55C degree. The explosion proof pressurized control panel consists of main cavity and auxiliary cavity. The main cavity is pressurized cavity which includes electrical components, pressure check sensor system, ventilation air distribution system, and air conditioning system. The purging system works automatically to maintain a certain positive pressure inside the main cavity.
The full hydraulic system for GN Solids Control centrifuge is from Switzerland, which is a leading brand for centrifuge hydraulic driving system. GN Solids Control can make centrifuges and control system per clients request, the Electrical voltage system which operate at dual voltage, like 460V 60Hz / 380V 50Hz is available.
Dual voltage motors will be used. And there will be switch on the control panel to shift between 460V 60Hz / 380V 50Hz. Voltage and HZ are customized per order request,which is not showing on Centrifuge user manual. The mud weight that GN drilling mud decanter centrifuge can work on is up to 2.3 SG. Besides centrifuge, GN Solids Control makes other type drilling mud separation equipment, like shale shaker, mud cleaner, desander desilter, etc…