Solids Control shale shaker which are used in offshore platform drilling rigs are different with onshore drilling rig equipment. Mostly, the jobsite may have special request on the explosion proof standard and on the lifting certificate.
It's up to the rig request and the rig type. Some need marine explosion proof standard for motors and electrical control system, and special lifting certificate, some rigs do not need. Clients should specify their special request to suppliers before orders.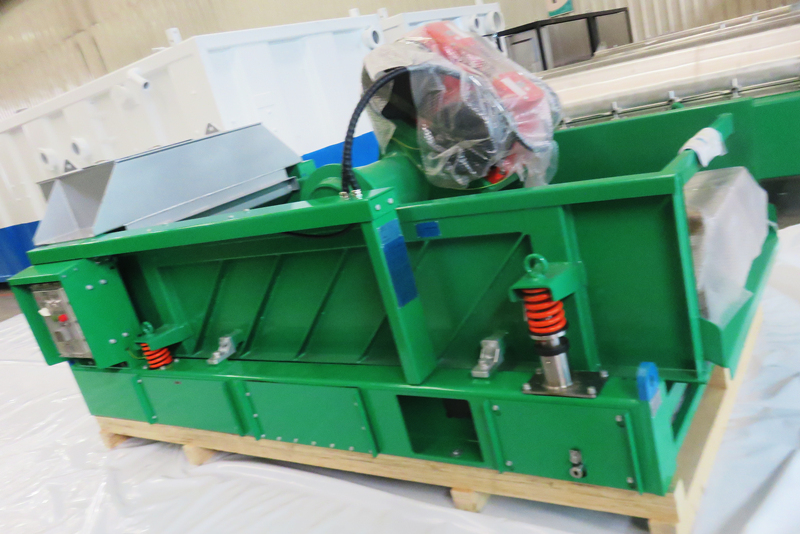 There are different types of explosion proof standard for various market. The most popular EX standard are CNEX, IECEX, ATEX, and UL.
CNEX is China National Standard for explosion proof. All EX motors and electrical components must be complied with CNEX standard.
IECEX is International Electrotechnical Commission System for Certification to Standards Relating to Equipment for Use in Explosive Atmospheres. All EX components made in China, if they complied with IECEX standard, they first be complied with CNEX. It means there will be 2 EX marks on the products.
ATEX is ATmospheres EXplosibles. It is European standard. The same as IECEX, all EX products made in China, if it is complied with ATEX, it is also complied with CNEX.
Seen from above, you may know, standard and products for CNEX, IECEX and ATEX are nearly the same. They just have different Quality control system to get the certificate.
UL is Underwriter LaboratoriesInc, it is the national explosion proof standard in USA and Canada only. If some thing said complied with UL standard, mostly probably, it is made in USA.
The design and technical requirement of UL is different with CNEX, IECEX or ATEX. It means the motors made per CNEX, IECEX and ATEX are all interchangeable while with the same frame code. But UL standard motors cannot be interchangeable with them. So UL is fewly used outside USA or Canada.