Many customers are interested in GN oil sludge separation systems. But the oily sludge separation is a new field to most companies. They have limited understanding of the process and technology of oily sludge separation. Below is a general introduction of GN Oily sludge separation system in order to let them to know more about GN oily sludge separation technology, especially for treatment of:
1) Crude Oil tank cleaning sludge
2) Refinery plant waste oil sludge
3) Drilling waste oil sludge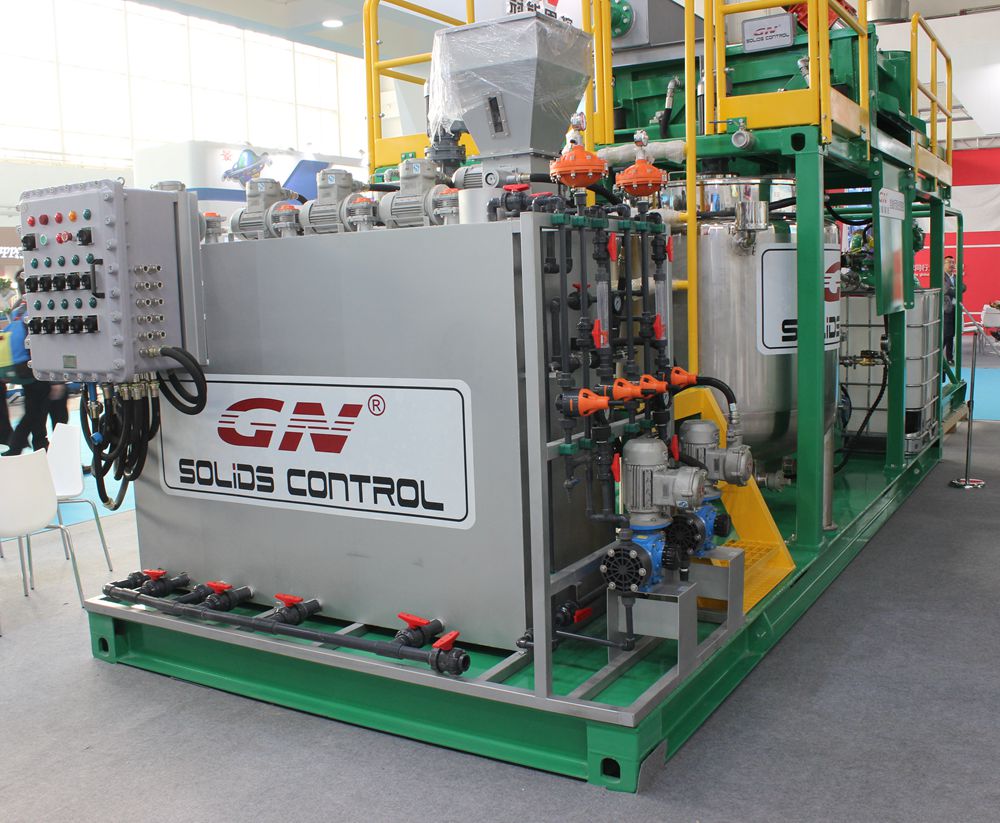 Question 1: What is the Process capacity of GN oily sludge separation unit?
GN Solids Control have 5 m³/h and 15 m³/h system, this capacity is after dilution and mixing before feeding to shale shaker.
Furthermore, GN Solids Control has a 1~2 m³/h unit. The 1~2 m³/h unit is a one-skid unit with very compact design. It is mostly used as test unit or for small capacity.
Question 2: What kind of specs (%solids and water) can be expected on the recovered oil, water and solids? Like BS&W of recovered oil; Hydrocarbon content in recovered water ; hydrocarbon content in recovered sand/soil/solid.
The recycled water from 3-phase centrifuge is 500-1000PPM. It can be reused in the washing process.
The BS&W of the Recovery Oil from 3-phase centrifuge is 2-3%. It is clean enough to sell to the refinery company.
The solids discharged from centrifuge contain oil between 2%-5% which can be sent to biodegradation.
Question 3: What temperature does it operate at?
The tanks include pipelines for heating media can be hot steam or hot oil. Temperature recommended to 60-70 C degree.
Does GN Oily separation system require the use of heating system, if so, please include all details ( type of heating system, Temperature range, power requirements, consumption, etc…)
GN Oil Sludge Treatment System is to use chemical to wash the oil sludge with heat to temperature of 60-70 C degree. There is heating lines in the tanks. But clients need to prepare Boiler, or Oil Heater to supply hot oil or steam to the heating line
Question 4: Is this unit is explosion proof or not!
Yes, all GN oily sludge separation systems are Explosion proof.